I have been asked many times, "So, how would I go about setting up my own food blog?" That's not a short answer but it definitely isn't a difficult one. Your first step is picking a host which is basically the person who would be the backer for your website. I've talked about BlueHost before and I would like to bring them back up for those of you who are interested in starting your own blog. I personally use BlueHost and it was extremely easy to use which in turn made the stress and worry of starting a new blog, melt away. I wanted to explain in a little bit more detail how easy it is to use Bluehost. Getting started is simple and I want to show you just how simple!
Getting Started
Getting signed up with Bluehost only involves you clicking the "Get Started" button and filling out basic information about yourself. There are multiple packages you can choose from as far as pricing goes so you can choose which one will best fit your needs. Their pricing isn't outrageous which is another helpful feature especially when getting started.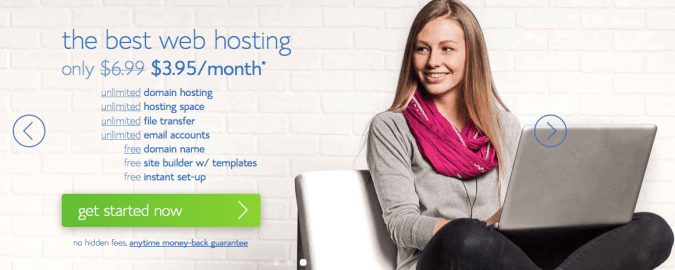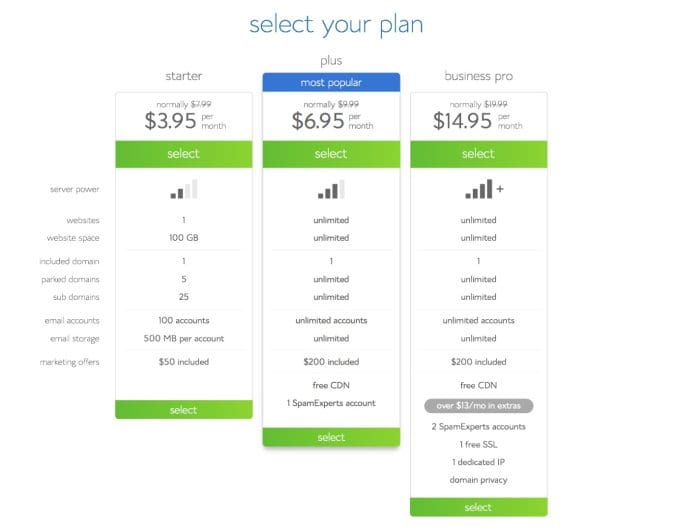 Picking a Domain Name
Your domain will be how people can search you on the internet and it will also be the URL they type in to go straight to your blog. When setting up your account, Bluehost will ask you what domain name you would like. They offer this as a free service. You get to choose whatever name best fits your business or the persona you would like to give your business. You want to choose a name that will alert people immediately to what your blog is about or what you are all about. Choosing a name that doesn't really tell a person anything about you isn't helpful to you or your new followers.
The name you choose may not be available. If this happens, Bluehost will display variations of the name you chose that are available for you to snatch up! If you already have a domain name chosen and want to keep it, Bluehost will help you transfer it.

Setting up Bluehost
Once you get signed up and are ready to fine tune your Bluehost account, simply login and Bluehost will walk you through it.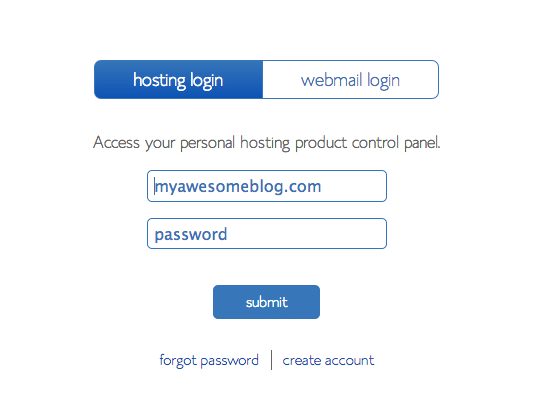 You have the option to adjust all the settings yourself with Bluehost resources that provide helpful tips and hints or you can choose to have the Bluehost team get it all kick started for you!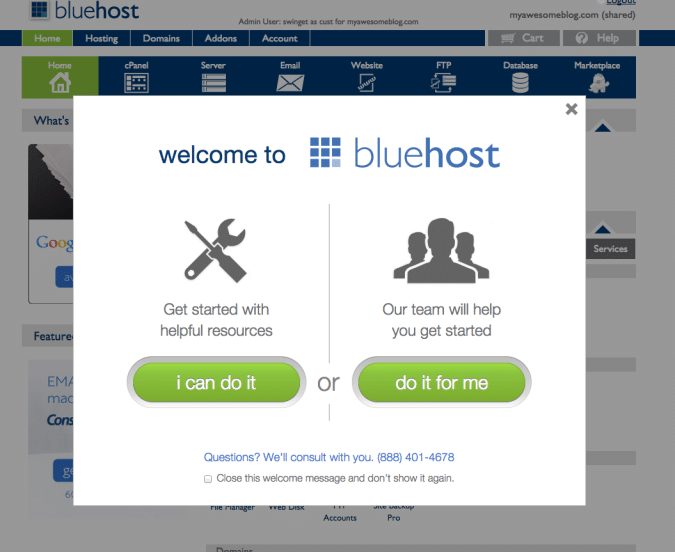 There are many services Bluehost offers you once you've signed up with them including email directly connected to your blog! You're able to add on multiple email addresses if there are multiple people who will need one for your blog. They will be able to login using their own personal information without having access to things you may not want everyone to be messing with.
WordPress
WordPress is just another great program Bluehost offers you free access to once you've signed up with them. WordPress is important because it's what you will use to organize and add content to your blog. When setting up WordPress, it will ask you which domain you want to add. Simply choose the domain you want to add to the program in the drop down list provided. You may have more than one website or blog, simply go through and add each one if desired. Once you have done this, it will ask you for basic things like your website name, username, and password. WordPress will finish installing and give you links to access your website!
These links will take you to personal logins for WordPress. You can also add multiple users in WordPress and each will have their own login username and password.
Once you have logged in, have fun with setting up your new blog! There are tutorials and a ton of tips to help you optimize your posts no matter what those posts may contain. Bluehost is always available to help you through any tough moments you may have while adding posts to your new blog.
Don't forget, you're not alone when starting a blog. Bluehost as well as other blog owners are always willing to help you troubleshoot any issue you may run in to. Bluehost does the hard part, you just get the pleasure of doing the fun stuff!