5 Best Food Allergy Bloggers You Should Follow
If you're a food allergy mom seeking to feed your family healthy, safe meals without adding hours to your day, you're probably already aware that meal planning is essential. I'm sure you've heard how meal planning can be a complete lifesaver and stress reliever. Including the best posts for food allergy moms on food allergy understanding, food allergy kids, food allergy trips, and cooking for food allergic kids.
Are you a mom blogging about yourself or a family member with food allergies? We're looking for moms who blog about allergy-friendly recipes, as well as tricks and tips for navigating everything related to food allergies.
Gratefulfoodie
Life with food allergies can be challenging, rewarding and down right fabulous. Savoring life with a tool kit full of parent stories, recipes, links and info for schools, products and ideas is Caroline's goal enjoyed by thousands worldwide. Find other moms managing the same food allergies. They have walked in your heels. They are your future. Believe it or not, but one day you too will turn and help another overwhelmed mom. Thanks to the Internet, we can meet other mothers 24/7 on-line to share stories, offer support and recipe successes and failures! Not only do we need recipes, but need support and understanding on how to call manufacturers, what recipes are kid winners, which travel well, Holiday ideas, etc.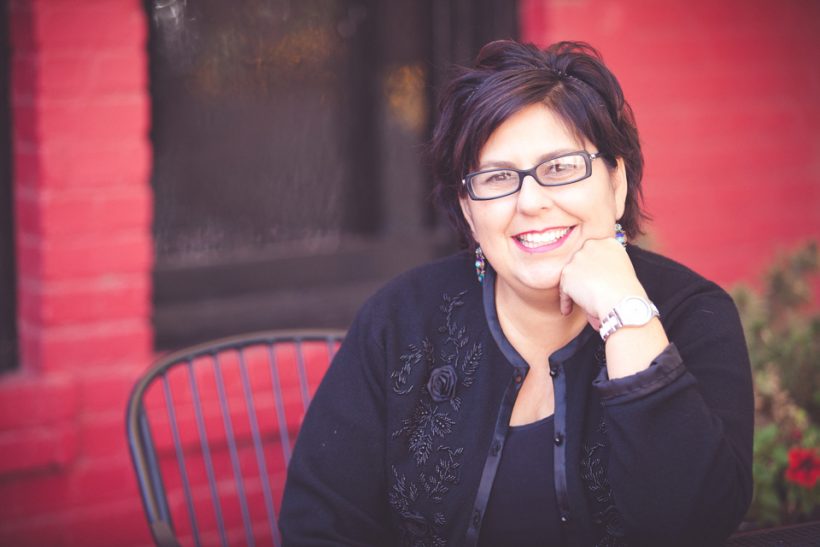 Allergy Free Alaska
Gluten free & allergy friendly recipes for the whole family. Megan has two little girls (ages 7 & 3 years). She is a homeschooler and thrives with multiple autoimmune diseases (psoriatic arthritis, spondylitis, and secondary Raynauds). It sometimes takes a life changing event like a medical diagnosis to make you realize you need to change your diet. That's what happened to me.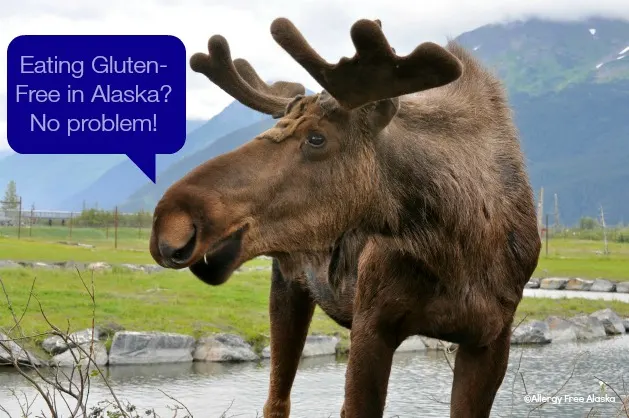 The Allergist Mom
http://theallergistmom.com by Sarah M. Boudreau-Romano, MD, FAAP
Sarah M. Boudreau-Romano is a pediatrician who completed her fellowship in Allergy. She has four children, three with multiple life-threatening food allergies. The stories shared in her blog are meant to be a source of support and encouragement. The most important thing is not to give up. I have cooked so many terrible meals but after a year or two of really exploring new foods and new recipes, I have started to whip up some pretty delicious top 8 allergen-free meals and desserts (no milk, egg, wheat, soy, peanut, tree nuts, fish or shellfish). You will need to do some investing in the right tools as well, for example, a high quality baking sheet and a mixer. You will also want to buy a few cookbooks. I like Colette Martin's new book as well as Cybele Pascal. Follow some allergy-free cooks/bakers on-line, some of these communities are great. Don't be afraid to fail. Try new replacements, experiment. Then when you get something right, share it with all of us!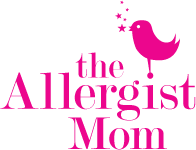 Vegetarian Mamma
Vegetarian Mamma shares recipes that are vegetarian and some vegan. Recipes are gluten free and often free of peanuts, tree nuts and dairy. We also dish on life as a family with multiple life threatening food allergies. Home of Gluten Free Fridays!
A Gluten-Free Vegan Mom Who Knows
http://www.glutenfreeveganmom.com
My Celiac family consists of 4 gluten-free, high-raw, plant-based vegans. Blog includes: GF manufacturing facility confirmations, recipes, homeschooling, organic living, eliminating toxins in the home, coping with speciality diets while traveling & dining.
Conscious Eatery
As a mom of a child with severe food allergies (dairy, eggs, nuts, peanuts, and wheat), Angie has had to become a flexible, creative cook and allergy-free, vegan baker. This blog is dedicated to inspiring others to do the same. I understand it's a struggle and can be overwhelming. Find some support online – although I would be wary of some forums. Providing healthy, allergy-free foods for your children is certainly a priority, but you don't want it taking over your life. I would spend some time perusing the Top 25 Food Allergy Blogs. They are full of wonderful support. The biggest challenge in raising a child with food allergies is to teach him/her to accept their allergies with joy. Since she was very young, I always told my daughter that her allergies made her special, and that people would always remember her. She asked my one day, 'Why did God make me this way?' I told her I didn't know, but I did know that in all things, God works for the good of those who love him. She knows that there is a purpose for everything, even her allergies. Someday we'll find out what that purpose is.

Amazing and Atopic
A blog by Selena Bluntzer, a mother to a daughter who amazes her, daily, and who also happens to be "atopic", having food allergies, eczema and asthma. There are many great resources online and you can make substitutions for pretty much everything! Start with simple ingredients and work your way up from that point. Luckily, my daughter is not a fan of "mixed foods", so I don't have a need for fancy lunch or dinner recipes. As for baking, there are so many allergy-friendly cookbooks available, but a wonderful place to start, when stocking your kitchen cupboard, is Cybele Pascal's book, The Allergen-free Baker's Handbook.  Remember that there are plenty of children in the world that eat the same food all the time, so don't feel too bad if your child eats the same rotation of foods. If you feel like you're in a rut, cut the foods into fun shapes or arrange them in entertaining ways on the plate.
Nutrimom – Food Allergy Liason
Recipes, guidance, tips and great advice for anyone with food allergies. This is a mother who loves to help and keeps an upbeat attitude to make you laugh through the difficult times. Be patient- with yourself, with your child and with others. This will be a never-ending learning process and you will have to expect good days and bad days. Don't dwell on the bad days- take them as learning devices. Only surround yourself with people that are willing to help you and continue to be patient with those that don't.
Sexy Vegan Mama
http://sexyveganmama.com
Egg-free, dairy-free, almost completely free of Red Dye… These easy, vegan recipes will help you find your groove for Meatless Mondays — and beyond! I want moms to know that cooking "without" can be as delicious and kid-pleasing as cooking "with." No matter the ingredient, there is almost always a way around its inclusion — or a specialty product somewhere that's a viable substitute. My two youngest, Curlytop and Snugglebug, are both allergic to Red Dye, and I'm allergic to seafood, dairy and eggs. We've had great success with using natural food dyes and cooking within a vegan diet, which omits the seafood, dairy and eggs. Still, guests to our table will tell you they never knew what was missing!
Hope's Kitchen
http://www.hopeskitchen.info/ 25 Blogger by Melanie Pitts
Hope's Kitchen seeks to bring hope back to your kitchen through allergy friendly and gluten free recipes and tips. The author is a mother of 3, and on the journey of living with multiple food allergies and asthma in her family. Make sure you have a very clear discussion with your allergist about what food is safe. You need to know if it is safe for you to be able to eat food that is made in a facility with your allergens. Your doctor should be able to give you a list of safe foods while you are working on finding new recipes and products. Start with one or two recipes to try each week. Don't give up, keep pressing on. The learning curve can feel long but you will get through it and learn so much along the way.
Keeley McGuire: Allergy Friendly Fun Lunch Boxes
Faith, family, & food are my passions. Proud mama to "Little Miss", my sous chef! I view motherhood, working, & food allergies as an adventure.  Get your children involved! My daughter is my 'sous chef' in the kitchen. She loves learning about the food groups, why we eat healthy foods, reading recipes, and having fun with mom while doing it. It's a great bonding experience and also educational (teaching her fractions, measuring, etc).

Tessa the Domestic Diva
Your go to source for wholesome, allergy-friendly foods without corn, gluten, dairy, and minimal soy, eggs, nuts, and peanuts. Lots of recipes for everyone, regardless of allergies! New recipes contain only NATURAL SWEETENERS, and now I have lots of Paleo. Along this journey, being able to share my food ideas with people who have struggled with food allergies has been a positive source of encouragement and support for me. It feels good not to be the only one. It feels good to share yummy food. It feels good to help even one other in their journey.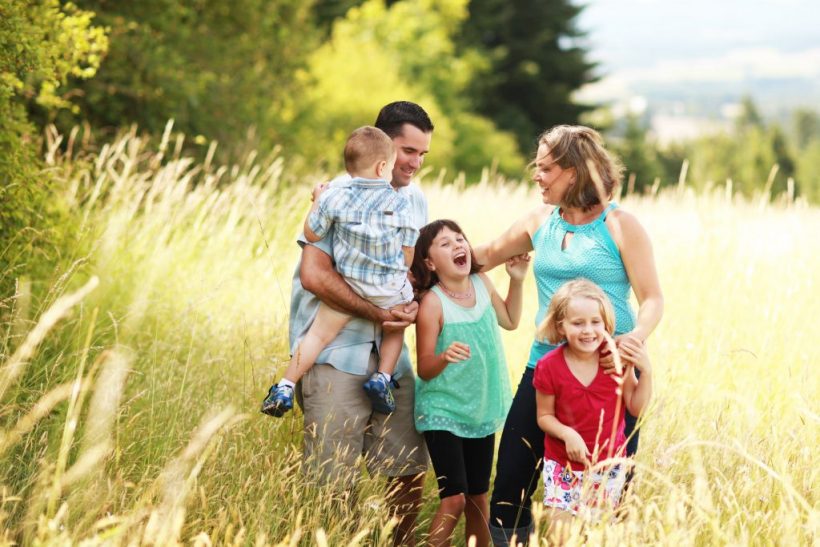 Lexie's Kitchen
http://www.lexieskitchen.com
Lexie is on a mission to restore and boost her toddler's intestinal and neurological health through nutrition. Recipes are FREE of GLUTEN, DAIRY, and EGGS. Most common FOOD ALLERGENS are avoided and minimally processed NATURAL SWEETENERS are used sparingly
LIVING With EoE, Allergies and Asthma
livingtheallergylife.wordpress.com
This blog is about how to still LIVE life even when dealing with EoE, multiple food and environmental allergies and asthma. We get out there and LIVE! I also blog about what we eat for dinner having 3 different lists of food allergies to avoid. Always have a list of what your child CAN eat handy. It's the American way that everyone sits down for dinner together. In our house the kids eat first. I cook almost 3-4 different dinners a night just so everyone can eat. My husband and I typically don't eat until the kids have gone to bed. We are very available while they are eating. I'm always in the kitchen with them while they eat. It works for us.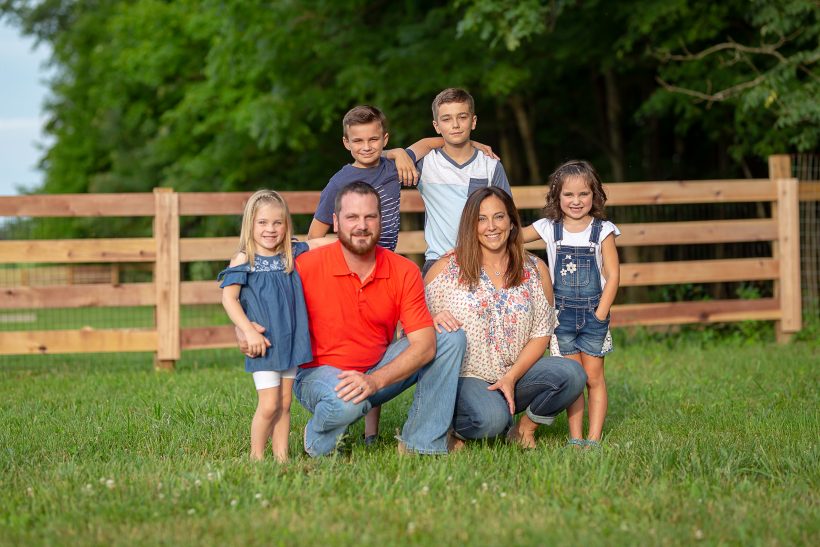 The Nut-Free Mom
It's a nutty world out there, so join Jenny Kales as she navigate the ups and downs of parenting a child with life-threatening peanut and tree nut allergies. You'll find lots of practical tips, positive encouragement, strategies, product info and recipes! While every child has different tastes, I like to cook simple, tasty meals using as many unprocessed foods as possible. Veggies and fruits in season are great to use. I cook a lot and freeze foods so that I have something to offer on those busy nights when everyone seems to have a different extracurricular activity. Moms should develop a go-to guide and outline menus to make it easier on themselves. This is extra important when dealing with food restrictions. The other suggestion I have is to involve kids in the cooking process! They will need to learn this skill and it gives them a good attitude toward food when they see that they are able to create yummy meals at home. The other thing is to never be afraid to check with a company and find out how a food is made. Labels don't always tell the whole story. You will find your favorite "safe" brands but you need to do some research.

Nourishing Journey
http://nourishingjourney.com
Stephani McGirr provides information, tips, and support for restricted diets due to food allergies and intolerances of all kinds, while geared specifically toward dietary solutions for ADHD & Autism. GFCF, gluten, dairy, soy, artificial additives & more. My motto is: Make a plan for everything! Keep records and notes of all the details. Staying organized and planning ahead is the key to keeping your sanity when you can't rely on take out as a back-up. Lucky for us, it's much healthier, too! 😉 Create a weekly menu plan that is flexible for unexpected changes. Schedule bake sessions for larger batches and keep things like muffins, cupcakes, and cookies in the freezer for last-minute parties and even extra meal portions for emergencies. There is a natural learning curve to transition through, and as the title of my blog "Nourishing Journey" hints, it is a life long journey. So don't get overwhelmed in the process, but enjoy the "ups" and learn from the "downs." As you learn to plan ahead and create your routine, it will get easier. Always focus on what you can have, not what you can't – and most importantly – have fun! Food cooked with love tastes all the better! 🙂
A Gift of Miles – Food Allergies
http://www.agiftofmiles.com
Kristin Beltaos, M.A. is a Mom to a multiple food allergic child. This food allergy blog blends personal life experience with a positive life philosophy on parenting, creating community and self-awareness. All this, sprinkled with a loving nudge and humor. The first step is to really get to know some of the great food alternatives out there. Second, look for ways to augment your favorites meals to keep them in your diet. Third, check out some cookbooks at the library or order them into the store at Barnes & Noble. Scour over them before investing. Lastly, while food allergies can be expensive, you don't HAVE to buy cookbooks. You can easily find plenty of free recipe sites and blogs for food allergies. Check out the blog list to see the latest in favorites and there are always so many more up and coming.
Food Allergy Education Network
http://foodallergyednetwork.org/category/blog/
Gina Mennett Lee, M.Ed. is the President and Founder of Food Allergy Education Network. Through this blog, she shares her experiences navigating the world of food allergies as mother, advocate and educator. It can be overwhelming at first to cook for a child or children with food allergies. I'm of Italian heritage so most of the foods that I'd learned to cook contained ingredients my daughter is allergic to. It was like I had to learn to cook all over again.  I've found that the challenges change as my daughter grows. When my daughter was a toddler, the biggest challenge was educating everyone around her and keeping her safe. As she has grown, I have begun to realize that there is much more to food allergies. The emotional aspects are just as difficult to navigate as keeping my child safe physically.
It's an Itchy Little World
http://itchylittleworld.wordpress.com
Our family battles food allergies, eczema, and asthma using natural methods. Follow us on our journey to itch-free, sneeze-free, wheeze-free, and greener days.
Dairy-Free Switzerland
http://dairyfreeswitzerland.wordpress.com
Dairy-Free Switzerland describes our adventures raising a food-allergic child in the land of chocolate and cheese. I share resources, recipes and more for individuals and families living with multiple food allergies.
Food Allergy Buzz
With an eye on food allergy community as a unique group of consumers, we share ways to continue enjoying the good things in life allergen-free. I would recommend taking advantage of the wonderful resources that are available today. The best place for a food allergy mom to begin–especially for a child who has multiple food allergies–is the Kids with Food Allergies Foundation (www.kidswithfoodallergies.org). KFA has fantastic support forums, information, tips and recipes. There are also quite a few excellent food allergy cooking and recipe blogs, sites, and cookbooks as well.

Food Allergy Mom Doc
http://foodallergymomdoc.com/blog/
Donna DeCosta, a physician and the mother of two sons with life threatening food allergies, founded Foodallergymomdoc.com. Her blog, website and social networks are dedicated to providing tips, ideas and resources to help you deal with the challenges and opportunities of food allergies. For moms struggling with cooking for their children with food allergies, realize that it is a process. At first it may seem impossible and frustrating, but with time and education hopefully it will become doable and less stressful. The biggest challenge to raising a child with food allergies is walking the fine line of teaching them to respect their food allergies and keep them safe without making them terrified and feel that they are missing out on the joys of life. Here are some things to consider:
Our Life as an Epi-Family
Lauren's two young boys have life-threatening food allergies. With a mix of vivid stories, food allergy news, recipes, parenting tips, and questions of faith, Lauren bares her heart as she shares her family's struggles, victories, and daily adventures. This is the most difficult struggle following a food allergy diagnosis. Whether you are omitting one allergen or eight allergens, learning to cook for your child with substitutions is incredibly challenging and overwhelming. This was one of my biggest struggles following our diagnosis. I love to cook anything and everything. Watching the Food Network and trying new recipes was a hobby of mine, even a way for me to unwind. After my boys' diagnosis, I felt discouraged and restricted. I focused way too much on what my boys couldn't eat rather than focusing on all of the foods that they could eat. Watching the Food Network would make me cry as I mourned all of the yummy foods that my boys couldn't even try, let alone enjoy. If this is you, I understand. These feelings are normal. It's part of the grieving process.
Fried Dandelions
Sarah De la Cruz is a vegan mom raising a vegan 2 year old. Her blog is full of kid tested recipes that will satisfy everyone in your family, from the pickiest toddler to your meat eating husband! Check it out—you're sure to find a recipe you'll love! In January 2015 my youngest son Jonathan was diagnosed with multiple food allergies—garbanzos, lentils, sesame, eggs, tree nuts, peanuts, wheat and soy (although so far those last two appear to be false positives). We are very new to the allergy game, and learn something new each day. Follow along with our journey, and feel free to reach out and share your experiences as well.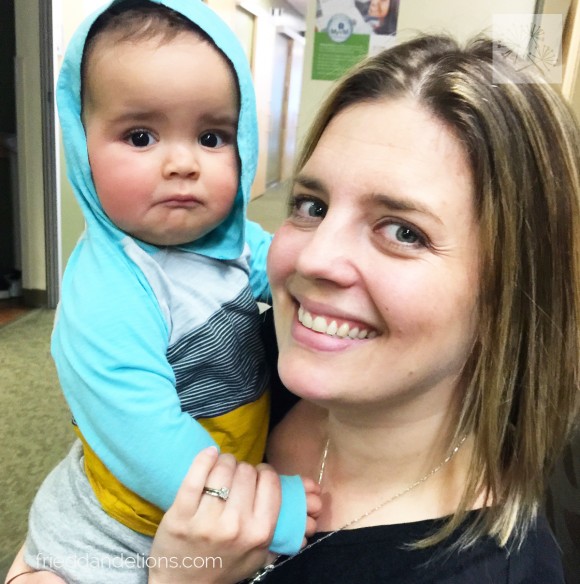 Live Free, Gluten Free
freelifeglutenfree.blogspot.com
Paula Decaria is a mom of two wonderful boys, we are all gluten-free and my youngest and I are also dairy-free, along with my youngest being soy-free, as well. I create recipes that are gluten, dairy and soy free and also post weekly menus and other ideas. What helped me was finding moms in the same position as me. I needed the support, someone to talk to that really understood what I was experiencing, and already knew how to cook for food allergies. Also, find blogs that are allergy friendly, someone's already paved the way for you and their recipes are free. Take it one day at a time, or one type of food at a time. Don't expect to make awesome gluten-free bread right off the bat, but know that with practice it can be done. And remember even us experts have had plenty of failed attempts…and you can always talk to one of us blogger moms and we'll help!