25 Best Military Wife Mom Bloggers & Websites To Follow
One of the most important aspects of military life is having a strong community. These are some of our favorite military moms that offer support, tips, and tricks for navigating the crazy ride that is military life, thanks to the efforts of military mom bloggers.
Are you a military mom blogger? We're looking for moms who blog about military life, whether you're serving in the military yourself or are partnered with someone who is.
The Only Girl Among Boys
Rocking out our 4th deployment with our 4 little boys, trying to find the humor in the ups and downs, but never afraid to explore the not-so-funny side of our crazy, post-wounded, wonderful military life. Holidays can be rough without our spouses to share in that joy. We do our best to bring him in wherever we can, sending Christmas trees/ornaments/gifts ahead of time, and sending up a little prayer that we'll get to skype the day of so he can be apart of our celebration. If we can't skype, then I'm always on the camera and video recorder, snagging every minute I can to upload to Jason.  We also tend to carry around a tiny sign that says, "We miss you Daddy!" so when something big happens, we throw the sign in the picture and he knows we're thinking about him.
The Deployment Diatribes
Erin is a Navy Wife and Mom to 4 boys, including one with Autism. She recently parented solo during a 20 month deployment. She writes about military family life, deployment issues, Autism, and no-nonsense parenting. Our kids are definitely Third Culture Kids. They are American but, having lived abroad, have internalized culture and traditions from other nations. As soon as we arrive in our new home, wherever it is, I try to make the home as familiar as possible. I always set up the boys' rooms first and get pictures and paintings up on the walls, just as they were in our previous home, in order make it recognizable. The deployed parent often feels empty and alone and wants to be home. He (or she) wishes he could be home to share in the celebrations, but also to help with the preparations and work involved.
Tips For Military Families
http://blog.whileyouwereaway.org
Daily tips posted to help military families and members not just survive military life but thrive. Tips on postings, deployments, re-integrations, etc. Parenting isn't based on location. I have learned that regardless of where we live, I have core values, beliefs and parenting dos and don'ts that I live by. What I have learned the most is that a lot of great things come from embracing change, getting to meet new and interesting people and living in places I would otherwise have never done more than stop for gas at. With every move and change, I think that I become a more interesting person and that can only be a good thing for my kids.
Never a Dull Day in Poland
http://neveradulldayinpoland.com
Come and see how a CRAZY globe trotting American military survives living in Poland. We have lived in 5 different countries over the years, so come and follow my adventures and challenges of living here in Poland and few other places. According to my kids – my 20 year old loved going up in the EU for 6 years because of the travel and getting to have some of his best friends from all over the EU and learning about their beliefs. My 17 year old loves living the last 8 years in the EU because of the great international friends she has met and learning about things first had that she has only read in books. Now my 2 littlest 8 and 6 don't know any thing different then the EU, so when we do move back to the US they will be in complete culture shock just like my oldest did when he moved back 2 years ago to go to university.
5 Nuts in a Nutshell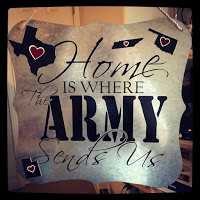 Just a crazy family trying to juggle 3 boys (4 if you include daddy-dearest), Army life, school, and everything in between. Heaven knows we have had MANY of these. My husband has been in the military since my boys were babies — I guess you could say we just got used to it. I think my best tip, is to just not make a huge deal out of the fact that Dad can't be here. Kid's take their cues from parents, and if I am cool with my husband being gone (or at least put on a good show that I am), they usually are too. We make the best out of it as much as we can, we aren't afraid to have fun without him, and we take a million pictures to send to dad later! Holidays and milestones are great and all that, but our best times are when Dad is home no matter what the calendar says!
The Pearl & The Pilot
http://thepearlandthepilot.com
I'm a military pilot's wife and a new mama to 4 month old Matthew and two lab furbabies. I blog about military life, family, being accidentally crunchy, and almost Catholic. I have a thing for wine, coffee mugs, Texas, and daffodils. A little piece of my heart is being left here in Mississippi. As I've said so many times, God knows what He's doing, and He definitely proved that once again by sending us here. I'm thankful to know that all of our friends will remain family, and that distance won't do anything but make our relationships stronger.
The Stars Apart
A blog about life as a military spouse, bereaved mother, dog lover, international travel, knitting, etc. Since our only child has passed away, it's hard to apply this question to our lives. However, since my husband and I have been apart for nearly five months now, I've had to go through a lot of the 'first' milestones since Finley died – his first birthday, the anniversary of his death, anniversary of his funeral, etc.  My best advice for anyone having to spend extended periods of time without their spouse is to try and surround yourself by loved ones as much as possible. Don't try and carry the burden alone – ask for help if you need it.  I've found that a lot of the military communities are very friendly and welcoming to new families. Take yourself (and your kids) out of your comfort zone. Go to a coffee morning or play group. You'll be meeting new friends in no time.
Jessica Lynn Writes
Ciao! At Jessica Lynn Writes you'll find military musings, snapshots and tales about life in Europe and beyond, good eats, photos of our brand new daughter, life, love, and everything else in between! We utilize technology as much as possible. We have an infant girl and while she's too little to realize what she's missing, my husband is the one who had a hard time missing things while he was away. Buying a smartphone was the best decision we ever had; I can instantly send him photos and videos, and we can even video chat through the device. It's important that he feels included in our life even if he isn't physically available to be here.  I've learned that, especially with oversees assignments, a village really does raise a baby. Family isn't just a plane ride away, and things are just different in other countries, so having a good group of friends is vital.
Singing Through the Rain
Encouragement for Marriage, Motherhood, Military Life & More. We live on a military base and since we move a lot decided it would be best not to paint the walls. We decided to decorate my son's room with wall decals and picked out some "transportation" themed decals to go around his room. Now that he is two he loves it and everyone who sees it loves it too. Even though a spouse may not be able to be there for a special holiday, I think that using Skype or some other video chat feature to have him/her be "there" is one of the best ideas! We planned our Christmas around when Daddy could Skype with us so that he could still be a part of it too and watch my son open his presents.
The Crow Family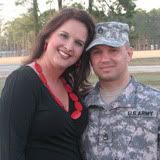 The blog of an Army Reserve wife who shares her thought and feelings about experiencing multiple deployments. We are an Army Reserve family, so unlike most military families we do not move to different duty stations. Parenting is definitely a learning process no matter where you live.  There is no doubt that celebrating a holiday, birthday, or other milestone while your spouse is deployed is incredibly hard for everyone. When it is possible, and the internet cooperates, I try to make sure that my husband can join in the celebration via the webcam. It helps him to see what is going on and allows our children to share their excitement with daddy too. I also make sure to pick up an extra gift that is especially from daddy. Nothing fancy, just a little something from daddy. Example: For my daughter's dance recital that my husband could not be at, I had a special doll dressed like a ballerina that was just from daddy. That little extra was just what she needed. We also try to have cards ready for birthdays and such before my husband deploys so that I can give those to the kids.
Concerning Bugs
http://concerningbugs.blogspot.com
This is my personal blog that covers crafts to being a military wife with an army brat, and all that entails.
Glued To My Crafts
Just a crafty mom sharing her adventures of craftiness, military whoas & life with a toddler. We are currently experiencing our first deployment as a family and there is a learning curve to it all. But what I have learned is to not dwell on it but make the situation into a positive. Although your partner is not there to witness the little things, document EVERYTHING. I always have my camera handy so I can capture the moments for my husband. With the power of internet & Facebook these days, my husband never misses anything. And I always try to make each holiday & milestone special for my son, so he doesn't miss out either. I just tell my husband, we'll make up for next year and go all out when he gets back.
The Ross Family
therossfamilybrrr.blogspot.com
The blog following the life of an Air Force wife and mommy to 2 young kids. All about life as a stay at home mom with little ones, deployments, military life in general, and some Midwestern travel! I've learned that your military friends become your family and help out when you need it the most. When you live in so many different areas the likelihood that you have family nearby is very slim so you have to rely on your military family in good times and in bad. For milestones we really rely on Skype as much as possible. He got to Skype with us on my son's first birthday, for ultrasounds that I had, and for other holidays and family events. I also tell my children that although Daddy may not be here, he wishes more than anything he could be and even though he's not physically here they can talk to him on the computer like he is! Having others to celebrate holidays with also helps with the pangs of loneliness. Whether that be your family or your military family, just being around others during holidays really helps both you and your children!
Three Little Fern
I'm a stay at home mom of two rambunctious toddlers. Hubs is an MP in the Army. After a year long deployment and a cross-country PCS, we're settling into "normal" life. I enjoy cooking, crafting, and hanging out with my little girls. I've learned that kids are resilient. No matter how young they are, they can tell when something is up and changes are being made. However, they are easily able to adjust to their new surroundings.  With us it took a while for veronica to feel comfortable in our new home in a different state, but she's adjusted very well. Even at three years old, she's aware that she left friends behind in Georgia, but has been happy making new ones at daycare on post.
Love, Emmie
http://www.lovemmie.com
If you like family stories, life-changing experiences, DIY projects, artistic endeavors, interior design, cute kids, or looking at photographs of other people, then you've come to the right place!
wanderlynn
A thoughtful look into life overseas as a new mom and Air Force wife. Living thousands of miles from home has taught me that, no matter where you are, you need your "village" to raise a child. To recreate that network of support with every move is challenging, but it's essential to living a healthy, balanced life. This may mean you must overcome a fear of burdening new acquaintances with requests for help. Perhaps you need to tap into on-base resources that you haven't previously considered. But one thing is universal: no one is expected to raise a child alone and people are generally very willing to lend a hand.
Army Wives Club
Whether Army Wives are Bloggin', Vloggin', Tumblin', Pinnin', Tweetin', or Runnin' a business, Army Wives Club keeps you updated. We blog about TTC, Pregnancy, Adoption, Blended Families, Fitness & Weightloss, DIY, Travel. It's like it was yesterday when I became an engaged to a Soldier.  We had the discussion almost immediately.  Does he reenlist or does he get out?  He had been in 8 years at that time.  I said, "I could stay in Illinois, you'll deploy in a year and when you get back you can get out.  I'll keep my 70K a year job and you can get out and go to school on your GI Bill."  He reminded me of the other option.  I give up my career, he stays in and get his 20 year retirement.   I said, "If I give up my high paying job, you better be in for 20 because I make more than you in pay and can make more than your retirement if I stay where I am."  He loved his country and his job.  We decided to live the military life.
A Modern Day Fairy Tale
My life as a Marine Corps wife, Autism mom, the upcoming arrival of baby #2…and everything in between. I have learned that consistency is key. Of course when moving, there are going to be a ton of changes- new schools, new places, new house…these are inevitable and can be really tough for a child to deal with- especially one with Autism. Still, there are many things that CAN stay the same…discipline and parenting styles are among those. As parents, I think the best thing we can do to help our children adjust is to remain as consistent as possible, despite our changing environments. At the same time, it's also important to stay flexible as well…what goes in one place, may not in another…rather due to safety reasons, resources available or whatever the case may be!
The Meat and Potatoes of Life
Lisa dishes up a heaping helping of hilarious stories about marriage, parenting and military life. Her syndicated humor column appears in newspapers, Military Spouse magazine, and on her blog. I recall Mother's Day. My Navy husband was in the 5th month of a yearlong deployment to Djibouti, Africa. I met some other "geographically single" military moms at an indoor play center to let the kids run off some steam while we chatted. A couple hours later, the kids, sweaty and sufficiently coated in invisible ball-pit bacteria, told us they were starving to death.
Embracing This Life
http://embracingthislife.com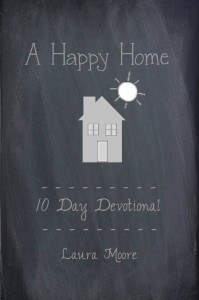 This site is the account of Laura's heart as a Christ-follower, Military Spouse, and Mother.  Three years ago I started to keep a blog titled 'The Life of a Young Navy Wife'. I had blogged many years before this but we'll start here. It was a place to write about the experiences as a navy wife and other daily happenings. In the years that followed a neat community of people gathered around and I wanted to make this blog more organized and easy to navigate so I learned how to build a website. I changed the name to something more fitting. I was learning to embrace all that God was calling our family to at the time and that's how this site was named.
Hooah and Hiccups
http://www.hooahandhiccups.com
Lifestyle blog about fashion, family, and fun. Patience is a true virtue. Trips that normally take 6 hours can turn into 8 hours when traveling with children and you just have to learn to accept that. Frequent stops, lots of snacks, and hours of entertainment will do wonders for everyone. My son has never been on a routine because we have been moving or visiting different places so frequently, we never really had a chance to get settled into one. Some parents find the time to do it but for us it never worked. Our son has had to adapt to different houses, situations, and family members being present and he's done such an amazing job at it.
The Life After "Trust Me"
http://marinewife1111.blogspot.com
Married to my best friend since 2004, mother to a sweet little girl born in January '08 and a handsome little boy born in July '10! I love to organize and take pictures; but most of all I LOVE sports, especially baseball. Quite often you lean on your own parents when you become a parent yourself and you can't do that as easily when you live thousands of miles away. FInd another mom/parent that you can swap mom time with. Celebrate the way you would if your spouse was there. Make sure you include your child's favorite picture, stuffed animal, daddy doll, etc that reminds them of there absent parent. Always mention how much they miss them and love them.
Organized 31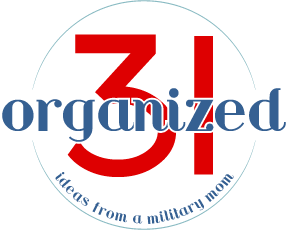 Because of moving with the military over 28 times, I've often been asked for advice by family & friends. I share ideas from a Military Mom on organizing, moving, crafts, repurposing, parenting, cooking, cleaning and family life. Since we've always lived far from our extended families, we video tape all major milestones in our life and then share them with grandparents, aunts & uncles and friends by video tape (in the olden days) and now by email or Facebook. Since recording our memorable events is already a tradition in our family, when Dad is TDY or deployed, we just add the feature of talking directly to him as though he were present during the recording. This works well for us since time differences and duty schedules don't usually allow Dad to Skype with us through the event. The kids love watching the recording together as a family when Dad gets home and over and over and over again after that.
Life With The Lieutenant
lifewiththelieutenant.blogspot.com
Wife to a lieutenant. Mom to two adorable redheads. Packing boxes like a boss when the Army tells me to. Moving to Korea this summer to see what we can get into there. You can't be a good parent if you don't take time for yourself. I struggled with wanting to "do it all" and never accepted help from well-meaning friends offering to watch my kids for me. AND I REGRET THAT (as does my sanity). Luckily, I realized the error of my ways during this past deployment and by the end, was regularly chucking my kids over the fence to my neighbor, who was always willing to watch and feed them while I attempted to regain my sanity. (Regain sanity = wine or shower or grocery shopping alone or wine)
Ramblings of a Marine Wife
http://moreramblingsofamarinewife.com
Just my randomness on being married to a Marine, living overseas, my children, and anything else that comes to mind! People parent differently in different places. We were so used to how Americans are that when we moved to Japan, we were amazed at what kids were allowed to do. We would see little kids walking down the street by themselves, going to stores, things that aren't common everywhere in America. It worked for them. People thought nothing of it and we got used to to pretty quickly. Just because someone does something different than you, doesn't mean it's wrong. Keep the kids busy! When my husband is deployed, I do my best to keep the kids as busy as possible. We get together with friends, usually spending holidays with them, and do as many activities as possible. The busier they are, the less likely they are to be sad about missing a parent. If possible, we skype or wait for a phone call, but I don't get their hopes up and keep it a surprise, just in case it falls through.