25 Best Single Mom Bloggers & Websites To Follow
Single mothers are many times forced to remain strong in the face of adversity. Being a single parent is one of the most difficult and rewarding jobs anyone can have. When you factor in the stress of returning to school, you're going to have a lot on your plate. You may feel as if you are doing everything on your own. However, you are not alone; many other parents are in the same boat as you.
Nobody ever said being a mom would be easy, but being a single mom amplifies the difficulties. You adore your children, but there's a lot you can't do on your own. Being a single mother can also be extremely isolating. That is why we compiled this list. You are not alone: these mamas are here to commiserate with you, inspire you, and remind you of your inner strength.
Are you a single mom? We're looking for single mothers who blog about the special rewards and challenges of raising children on their own.
DivorcedMoms
Nobody gets married with the intention of getting divorced later. When this occurs, the consequences can be disastrous. This is especially true when children are involved. DivorcedMoms aims to be a resource for moms who have been forced to tell their children that their marriage is over. They have advice and insights for moms at every stage of the journey. Powered by the foremost divorce experts and bloggers, and by all of our Divorced Moms, DivorcedMoms.com is your special place – if you are facing the prospect, in the midst of, or rebuilding your life after divorce, this is where you will find trusted information to guide you. Nobody understands what you're going through, the heartbreak, the humor, and the empowerment like other moms who have been there. DivorcedMoms allows you to connect directly with other divorced moms – a true community of like-minded women who support one another.

Wealthy Single Mommy
Who better to write about single motherhood than a single mother who was raised by a single mother? Emma Johnson, a mother of two, started her blog to connect with other professional single mothers. Her posts demonstrate that it is possible. Her blog provides tips on how to make finances and schedules work so that single motherhood is a joy rather than a burden. This single mom business is not easy. On the tough days it is stressful, exhausting and lonely. But life as a single mom can be brilliantly fulfilling – even if you don't stay a single mom forever (hello, dating!). I am here to help single moms like you build an amazing family, career and love life.

Single Mother Survival Guide
Julia Hasche was only a few months postpartum when she was forced to become a single mother. She needed to find her way quickly and realized that single mothers needed a resource to help them navigate those treacherous waters. She now works as a mentor for single moms and writes posts for her blog to inspire and advise other women who are on the same path she is. I became a single mum when my baby was 2 months old. She's now 7. I'll be honest, it wasn't an easy road, and it took me a good couple of years to get my life back on track, but I did it! And you know what? I am happy. In fact, I am extremely happy… I've never been happier. And if you're not already, you will get there too!
Single Black Motherhood
Kim, the blog's author, is an MBA graduate student and a single mother. She didn't see any resources for a millennial, never-married African-American single mom three years ago. She decided to provide information herself by blogging and podcasting, figuring that others like her might need it as well. Kim offers advice on all aspects of motherhood, with a focus on the well-being of both you and your child. If you're feeling isolated as a single Black mother, there's a whole community of women in your shoes to turn to. The tone is upbeat, encouraging, and informative. At the beginning of 2017, I started listening to single mom podcasts and found that most of them were older, previously divorced, or created by Caucasian moms (which is totally okay). I have learned a lot from them. However, I did not come across any millennial, African-American single moms that were podcasters.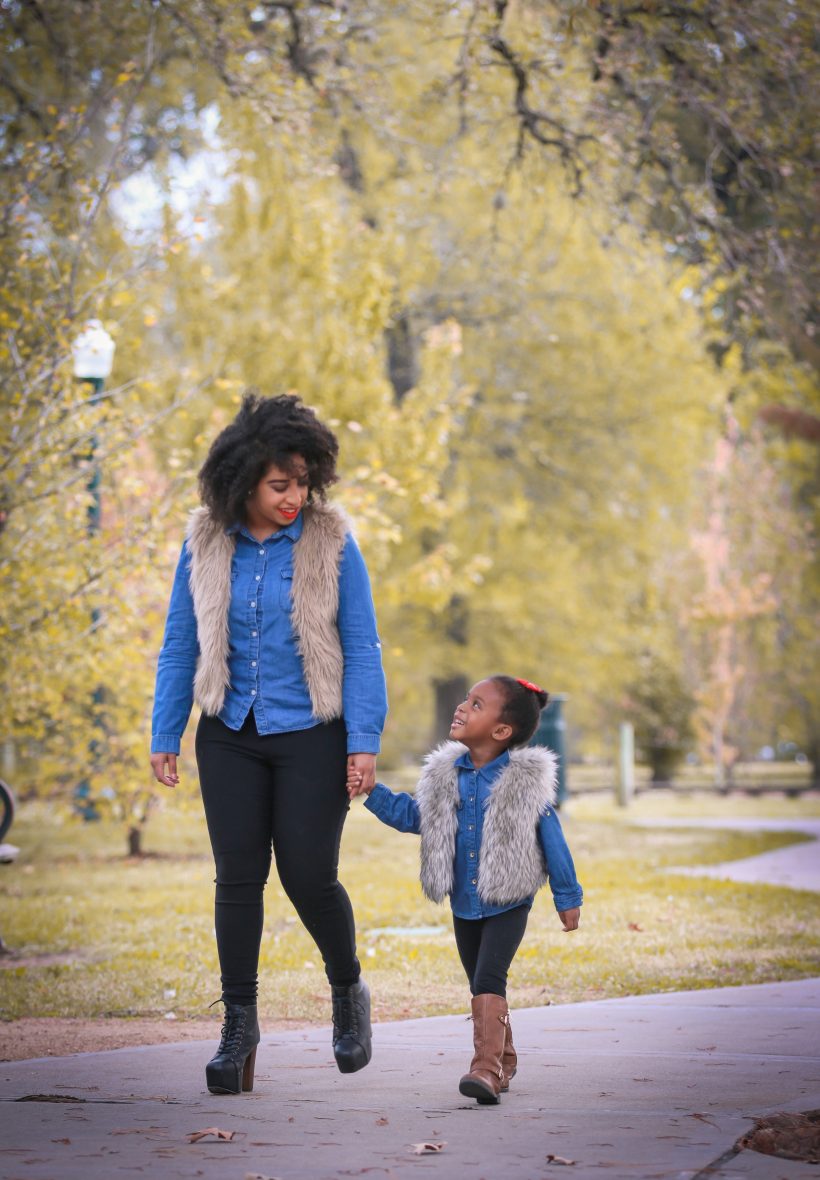 Diary of a Madwoman
http://www.seriouslythisreallyhappened.com
The truth about surviving the suicide of my husband, raising our 3 kids alone, getting robbed and kidnapped the morning of the funeral, and learning to live and even LAUGH in spite of it all. I don't think people realize how difficult it really is, especially for the families with younger children who are completely lacking the presence of a father, and don't have relatives helping out with the children.  If there's an upside to this gig, then I'm pretty sure I've been standing in the wrong line. I'm hoping my reward will be waiting for me in the form of wonderful, well-rounded adults who lavish me with exotic vacations and weekly pampering once they have kids of their own. I'm just praying my selflessness elevates me to that quaint mother-in-law cottage by the sea, rather than the smelly nursing home. I never considered myself a patient person before being widowed. I would now describe myself as patient. I'm a better parent now. I've also learned to put myself first more often. I often say that the best way to teach my young sons to respect me is to show them that I respect myself as well. I have limits, and they need to respect them.
Single Mother Ahoy
Vicky Charles, a single mother for the past seven years, has a difficult past that she isn't afraid to discuss. She overcame domestic violence and a "life-changing nervous breakdown." She claims that becoming a mother was the catalyst for her complete recovery. While her blog began as a place for Vicky to share her thoughts on her own life, it has evolved into a source of support for mothers who value Vicky's raw honesty, positive advice, and product reviews. I have been a single parent since my daughter was born in 2012. We've had some ups and downs, but thankfully mostly ups. On this site you will find my musings on life, as well as my spiritual journey which is an ongoing process.
The Happy Hausfrau
Not your typical Mommy Blog. Divorced mom laughing and crying with three teenagers and one tween, a not-so-awesome ex and often spotted wearing XXL yoga pants, Michelle Duggar hair and a wine mustache. Come join the party. My kids have had to deal with some less-than-ideal circumstances but kids being raised in two-parent families aren't immune to it. Sometimes I think children are better off with one really committed, loving parent vs. two parents who are doing a half-assed job.  Kids learn not by what you tell them, but by what you show them. Parenting four kids on my own has taught me that my actions truly do speak louder than my words. It's also taught me that martinis are delicious. Very delicious.
OMG There's Three
http://www.omgtheresthree.com
Just your average single mom by choice raising triplets. Yeah, I got a little more than I bargained for, but I wouldn't have it any other way. Single parenthood has shown me just how strong I can be. Nearly from the time I found out I was pregnant, I've had to make some tough decisions regarding things like finances, housing, my health and their health – and have risen to the occasion time and again. I rarely look at situations with an "I can't" attitude. It may be hard, but I can nearly always figure out how to make it work. The best thing about being a single mom, especially a single mom by choice, is I get my kids all to myself! All parenting decisions are mine and mine alone. I don't have to deal with differing parenting styles. There is a lot of responsibility being the sole-parent, but I not needing deal with some of the stressful situations I see my married friends dealing with makes is worth it.

Lessons Learned
Single Mom of three boys trying to learn life lessons from all the trials , tribulations and joys of raising boys to men by herself while working three jobs. The most rewarding thing about being a single parent is seeing my boys applying a life lesson that they have learned from the difficulties they have endured. I want them to become stronger men and men of character as a result of the struggles they have had growing up in a single parent home.  Singe parenting has taught me that it is OK to ask for help. I hate to do it, but I have found I cheat myself, my boys, and others when I refuse to let people help me.
The Life of a Single Mom
http://www.singlemomoftwo.com
The joys and heartbreaks of parenting two beautiful boys with two different dads, one pretty awesome and one…well…NOT. We have a good life, an interesting life and we likely do things quite differently than a two parent household. However, like most moms, my kidlets are my life, my loves and my reasons for living in the same City for more years than I ever imagined I could. I started this blog when one of my new Twitter friends (yes, I am a Twitter fan) told me that they would like to hear more about my single mom life and not just about the dating (or lack thereof) portion.
And Mommy Makes 3
http://www.andmommymakes3.com
Tales and escapades of my amazing twins who seem happy enough to let me come along for the ride. I'm a single mom (by choice) raising twin boys in the city. They are the joy of my life and the source of most of my grey hair. I know its not so much a skill, but its incredibly important that you are and remain in good health. When you are sick, you have to suck it up. There is no one else to take care of the kids. They don't understand that you cant carry them, of play with them or maybe even leave the bathroom. Try to have backup for any and every situation but remember, no matter what, you are the one they want. Ask for help, don't wait for someone to offer it. I'm a single mom (by choice) to twin boys. I've learn to ask more now. I didn't turn down offers to help, but its only recently that I started to outright ask. People will say no if they can't but Im amazed at how many do help. Most other advice applies to any parent, single or not, about patience, consistency etc.
Single Mom on a Budget
http://www.singlemomonabudget.com
Hi, I'm Jill! Single mom to three boys. I wear many hats. Mostly the halo, but prefer the horns. The car payment is not negotiable, the mortgage is not negotiable so let's cry, laugh and learn to have fun without stressing over bills together.
One Plus One
The tales of a single mom and her rapidly growing toddler. Through the laughs and the tears, the tantrums and tickles, the musings and rants, each day is a new adventure. I make myself speak quieter than he yells. The louder he gets I take a breath and speak even quieter, trying to figure out what the issue REALLY is. Yelling back just escalates things. When I can't handle it I just walk away – my son either figures things out on his own, or runs after me. I usually try to not pay attention until there are quieter kinder words being used if it's turned into a true 'tantrum'. I pause to explain that periodically and resume what I'm doing. I've found that breastfeeding also makes us BOTH not lose out tempers. It forces a quiet 'time-out' for both.
Rubber Chicken Madness
http://www.rubberchickenmadness.com
My life isn't white picket fences and happy endings. Instead I faced divorce and single motherhood. When I abandoned perfection I could see my children for who they really are. And it all started with a rubber chicken. While the idea that single parent homes produce inferior children (or worse, criminals) and that a single parent home automatically means an unstable family seems to be slowly fading, I think that some people still see my children as coming from a "broken home." I assure you, my home was far more broken when there were two parents under the same roof.  The idea that one parent cannot do as good a job at raising kids as two parents just depends on the situation. Of course, the ideal would be two great, devoted, stable parents, but sometimes ONE good solid parent with heart and soul and determination to make life better is a wiser choice than stumbling along with a completely dysfunctional family unit.
My Latte Brings All the Boys to the Yard
mylattebringstheboys.blogspot.com
I am a silly single mom of three kids who writes in order to maintain my sanity. Some of these things I should probably not document. This doesn't stop me. I am usually inappropriate. I am always all about the fun. So, yeah. There's that. Being a single parent has taught me I have strength I never knew existed. I can do this. I can learn how to take care of myself and my kids. I am also human, and that is okay.  I think most people just don't understand how difficult and overwhelming it is. I used to tell people I was a single parent even when I was married, because I did the lion's share of the "work" at home, but now? It is chaos sometimes. Utter. Chaos. The most rewarding thing about being a single parent is that I am forced to take the one-on-one time with my children and watch them grow and …. become people.
BacktoAllen
http://backtoallen.com
Thoughts from the jumbled mind of a busy yet blessed single mom with three amazing kiddos who continually show me the ropes. A writer by nature and by trade. Aspiring exerciser, yoga student, book and music lover just finding my way one step at a time. Being a single parent has taught me that I am stronger than I used to think. When push comes to shove, and bills must be paid, I have to find a way to do it all even when I don't think I can. I've also learned that even though my kids might pine after iPads and other 'stuff' that what they really want is time with me. They don't care what I wear or if I've brushed my hair; they just want attention, time and to know they're loved. They've taught me to be more intentional and to appreciate each moment we have together. Honestly, I think the rewards of being a single parent are the same that any other parent experiences. It's a blessing to watch my children grow up, and to have the privilege of getting to know them as their personalities develop. I find so many different aspects of parenting rewarding; all A's on a report card, seeing my daughter face her fears and compete in the Spelling Bee, watching my son make new friends and seeing them stand up for each other when neighborhood kids pick on one of them. I wish I could take credit for the amazing people they are, but it's a joint effort that includes family, friends, teachers and so many other people who also love them.
Far From Flawless
farfromflawlesslife.blogspot.com
Life doesn't have to be perfect to be great! At the end of the day, I'm the only one in bed at night – alone with the consequences of my own choices…so I must be vigilant and intentional about those choices. When I learn something isn't best, tomorrow is another day to make a better choice. There is no giving up. There is no letting down. But there is a lot of grace for the journey. Discovering strength that I didn't know existed, learning that "I can do this!" Pushing myself harder, farther and then being gentle to myself when I don't meet my own expectations. Letting go of the idea that I had to strive so hard to hold together a 'perfect' life when it has been so much easier to just let go. The fact that we actually have a lot more commonalities than differences. We are all trying to balance unrelenting schedules, do the best for our children, find a bit of time for a personal life, stretch dollars as far a possible and discover joy and ourselves along the journey.
Your Mom Goes to College
http://www.yourmomgoestocollege.net
A 20something mother who started her journey as a teen mom and is trying to balance single parenthood, college life, and finding the man of her dreams. Being a single parent has really taught me so much about myself. I have been able to grow into a strong, independent woman who can take on the world. Doing everything alone for nearly fours years has given me an entirely different outlook on life and allowed me to become a person my son can be proud of. Since my son is stuck with me 85+ percent of the time, his personality has been tremendously influenced by me. It is so rewarding to look at my little guy and see so much of myself. Some of the things he has picked up are his sense of humor and randomly saying things like "I LOVE YOU" or "YOU ARE MY BEST FRIEND" for no reason. Many people have the misconception that I must be a single mother because the father "left us". It seems a really odd concept to people that the mother could choose to walk away from the unhealthy relationship. Even further, people are really judgmental about the fact that I did end the relationship with my son's father. But I know that what I did was best for my son and I, and that is all that matters!
15. three little birds
http://www.oliveradoption.blogspot.com
This blog chronicles the life of a single mama living on an island in Alaska and all the adventures involved in her family growing from two to three through international adoption. I have learned so much from being a single mother for the past 10+ years. I have learned to rely on myself. I have learned to patch drywall, change a tire, bake a pie, sew a halloween costume, run a household, and raise joyful and well adjusted sons. I have also learned that I truly can accomplish my goals when I put my mind to it. I CAN go back to school and get a graduate degree while working full time and solo parenting. I CAN take on that new intimidating job as an adjunct professor. I CAN add a child to our family through adoption. And I can model this with pride for my two beautiful boys. I share a very special and very rewarding bond with my two boys, with lots of affection and great open communication, that I think is due at least in part to the fact that I am their only parent.
16. The Pepperific Life
a blog about the highs and lows of being a single mom. offers bits and pieces of advice on raising a kid alone. I learned that I can't do it all by myself. It's alright for us single parents to ask for help when needed.  We each have our own story. We are where we're at right now because of varying circumstances. It's unfair to judge us.
17. Bachelormum Style
http://www.bachelormum.com
Spirited parenting in a skirt! Trader of exquisite French treasures. Spirited mama leaping over adversity to land on her stilettos. I don't think it's a matter of looking at the rewards of being a single parent so much as making a life choice to have something removed or absent that was unhealthy or just not working to make life better (at least for women who birthed their children while in a relationship as opposed to those who choose from conception to go it alone.) this can be an incredibly painful choice or experience but we grow though it and learn and hopefully come out unscathed. I always think of the notion of diamonds being formed in dark places with great pressures. Sometimes I do wonder if the diamond ring would have been better, but those diamonds we form ourselves can never be removed or lost, so I guess that's a fairly precious reward. That and of course having grounded children who understand that their wellbeing is the centre of everything
18. Wonderfully Women
http://www.wonderfullywomen.com
WW was born after the demise of my 23 year marriage, leaving a house full of girls to carve a new life for ourselves. I share inspiration, my Natural Therapist knowledge, the occassional rant, plus chocolate and coffee goodness for After the end of a 23 year marriage, the fear was astronomical, but I have survived and I am starting to thrive. My girls are my world and three of us together a blazing a new path to happiness and joy. I am fortunate that I get to share the hugs, the tears, the successes and triumphs of my girls everyday. Would not trade this experience for anything. So many people presume that we all just sit at home, expecting the government to support us with large handouts. Could not be further from the truth for many of us. I work, look after a household, do all the cooking, cleaning and gardening, with very little help from the powers that are. If you can survive this gig, you can do anything! Some days are diamonds and some are just mud, but I am doing the best I can and I am so proud of how far I have come.
19. Modern Single Mum
Have you ever woken up with food in your bed or witnessed a toddler swear? I'm a single mum who juggles parenthood, my career and dating. Every day is a giggle! I was always involved in a lot of extracurricular activities as a child and I expect to encourage my son to do the same. These hobbies don't necessarily come cheap. I think it's important to give him access to a wide range of skills and disciplines in order to help catapult him into adulthood with some basic grounding. He can then make an informed decision about what areas he wishes to expand in and what he enjoys. Therefore, saving for ballet shoes or rugby shorts has to be done whilst ensuring all the monthly bills are covered too. The biggest misconception is that as a single mum you couldn't possibly work a full time job! You also must have no time or other interests outside of parenting. Although my son is the centre of my universe I am in no way defined solely as a mum. I work, I exercise, I am a member of a choir, I write a blog, I'm writing a book, I socialise when I can and I've just completed a 6k run for charity raising over £800 as part of a team. It's important to make time for your own interests and your own 'me' time so that you can project positive energy towards your children. The majority of your time outside of work is focussed on them. It's important to project yourself as a role model with a positive attitude because children will do what they do best: imitate.
20. A Singe Christian Mom's Advice on Making Life Easier
http://www.asinglechristianmomsadvice.blogspot.com
My blog is dedicated to all mothers, especially single Christian moms. Single motherhood is challenging, but you have a partner in God! I pray God plants hope in the hearts of single Christian moms everywhere. Through God's grace and guidance you'll thrive for yourself and your family. The most significant thing that being a single parent has taught me is that I have a bigger purpose. Before Anya I was always searching for my purpose, always wondering what I was supposed to do with my life and then she came and it became crystal clear. It was like she opened this doorway to my real self. Suddenly, I knew that the most important thing that I would ever do in my life is raise this little girl and to do that I had to rely on God and trust in his will for my life.
21. Overthinking Mama
http://www.overthinkingmama.com
Simple lil blog about my struggles with being a New Christian, a single mom, and having an overthinking brain. I have to be both mom and dad on a regular basis. I have learned how to mulit-task. I have learned I am not perfect at parenting nor will I ever probably be, there will always be someone out there who thinks or is doing it better than me. I have learned unconditional love and how there is no shame in getting on your knees in tears praying to Jesus Christ for help.  I think that as a single mom we are always struggling. We make bad choices. We can't keep a relationship. That its our fault that we are single parents. That we put ourselves above the needs of our kids.
22. Single Mom Letters
I'm a mom & I blog. This is a place to vent a little about the extra joys and pains of parenting a teenager. We have been in some dire straits which have revealed the kindness of strangers and the helpfulness of those we find near. I also see growth in myself as a person and a mom. Maybe it would have happened anyway. I have no idea. A single parent is unmarried. Many if not most of us get no or limited child support. There is often a lack of support from the non custodial parent. Sometimes they are completely missing or gone from the life of the child or children. I think we are ignored more often than misunderstood. The one thing I hate to hear is married women calling themselves single moms when their relationships are in trouble or husbands are simply away on business.
23. Sex, Lies and Bacon
http://sexliesandbacon.com
Brazenly honest humor & inspiration from a single mother of one, who candidly shares her successes, failures and misadventures in dating and single parenting. Melysa is the author of "Sex, Lies & Bacon: A Blogvel. A sometimes true story, this is an account of one woman's life changing journey after becoming a single parent. Whether it's fact or fiction, the lesson remains the same: "Singleness shakes and shoves us into taking the leap from wanting someone to being someone." – Judy Ford
Veteran journalist and single mom in the trenches, Laura Roe Stevens, navigates parenting, relationships, top health stories of the day and the single mom cosmos in her award-winning blog. During these four years as a single mom raising two young boys, I have to say that the single most rewarding thing is how I'm discovering my strength. Raising two children solo, navigating a lengthly international divorce and reinvigorating my career all require strength. I'm finding that, remarkably, I'm able to tap into more courage, more patience, more forgiveness, with a sense of humor in tack. And besides all the self-growth…I get to see my adorable kids every day. Seriously, they crack me up and bring me to tears of gratitude. I'm amazed at how loving, funny and smart they are. Where would I be without them?!
25. Madge Madigan's Blog
Fabulous and somewhat irritable. My kids are older, no spit up here. It's mostly sex, drugs, and rock 'n roll in my house. Minus the sex and drugs. Single Mom who's been through hell and back… with humor.  Resilience, tenacity, patience, unflappability.  l Hey, I was married for 10 years, was a stay at home mom, and my ex just happened to go off the deep end with mental illness and disappeared. I'm all about the white picket fence but it didn't work out that way, so I deal with what I've got.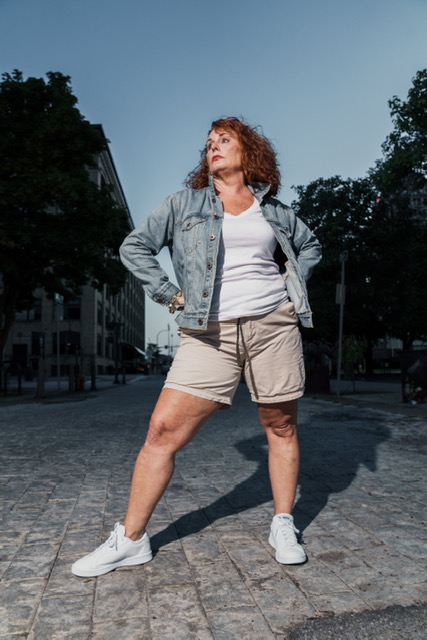 25. The LiL'Devil Mama
http://thelildevilmama.com
Geek Lover. Graphic Novel addict. Part-time Artistic Hippy. Mama of a Batman-aholic and blogging about the good, the bad and the shitastic. Every man I've ever dated has had a woman or twelve, in his past who lingered in the shadows of whatever incarnation his present is currently in. A former lover, girlfriend, friend, teacher…someone who made an impact and simply never faded or stopped stalking him, no matter how far away those moments were from the day we met.