Best Southern Mom Blogs & Websites To Follow
The South is well-known for a variety of things, including its distinct cuisine, accents, and storytellers. And, boy, have I discovered some bloggers who can truly bring their subjects to life. These people bring their A-game when it comes to good food, fabulous fashion, travel, and everyday life. Come on in and relax for a while while you read 50 of the best blogs written by Southern bloggers. We'd like to introduce you to your tribe, Southern moms. Bloggers from DIY  fashion to home projects to food , all with a healthy dose of Southern flair, humor, and parenting truths. These Southern mamas are keeping it real – while inspiring us to try something new. Continue reading to learn about our favorite Southern mom bloggers.
Do you know a great mom blogger living in the South? From Texas and Louisiana to Kentucky and Alabama, we're looking for great blogs written by Southern mamas.
Ashley Quite Frankly
I wanted to go out and change the world, but I couldn't find a babysitter. Instead I spend my days yelling "Don't touch that!", asking people to put on pants, listening to the melody of armpit farts, and writing parenting articles. The weather! I will choose long hot days over dark cold ones every single time! I also love living so close to the beach, I feel lucky to get to live somewhere with such natural beauty and the free fun is a huge bonus. I know people love to complain about Florida, but I can't imagine living anywhere else. Well, maybe the Greek Islands or Bora Bora, but I really like South Florida. All of the stereotypes about Florida are mostly true–lots of old people, lots of bizarre news stories, lots of bossy retired Northerners. The true geographic South is a lot different from what people consider "the South" from a cultural standpoint. It's hard to even get good sweet tea down here.  My kids love nature. My 7 year old can throw a cast net and bait a fishing hook with confidence and is fearless when catching crabs and such at the beach. He's also quick to catch and release, which I love about him. My oldest can float in the Gulf and stare out at the horizon for hours. I envy that contentment.

Kayla Aimee
Kayla Aimee is a southern SAHM to Scarlette sharing stories about faith, family and her tendency to be (only slightly) neurotic. I think the term "redneck" gets thrown around a lot with negative connotations. I love a country boy, personally. In my personal experience, a guy in a cowboy hat and boots is the first to stop and help a flustered new mom with her baby in public or pull over to help change a flat tire. There is a reason that down here we call them "good ole' boys." 😉 Scarlette is only two so I'm not sure she fully appreciates where she is being raised yet. She does love visiting her great-grandparents and playing in the cottonfields where my own great-grandparents worked. And I love that she has that kind of hands-on connection with her roots and her history.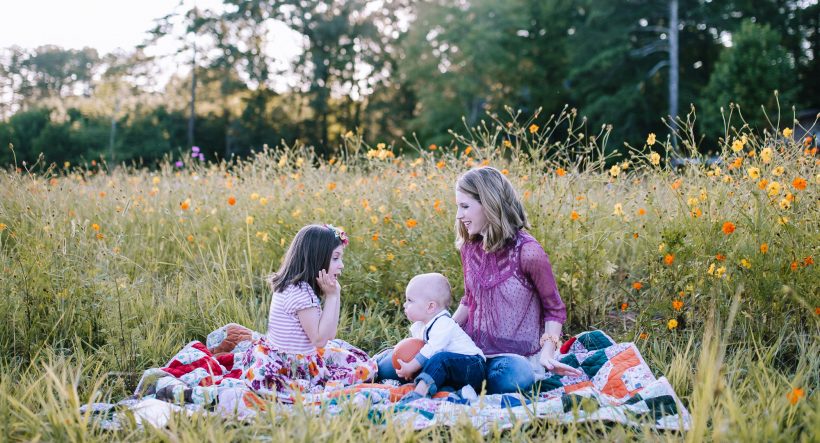 Kidding Around Greenville SC
Discover. Connect. Explore in Greenville, SC. Kidding Around Greenville SC, is a local lifestyle blog that keeps Greenville parents in the know with a comprehensive calendar and information about what to do in Greenville. Southern hospitality. It's not just a cliche –it's true! Southerners are the friendliest people we've ever met. They smile at strangers, bring cookies over to neighbors "just because," and foster a true sense of community. You don't realize how special that is until you travel to other parts of the country where people don't smile at you on the sidewalk, hold the door for you as you're pushing a stroller into a store, or come running to find you because they found your baby's sock lying on the floor in the garden center. That's not to say people in other parts of the country aren't friendly. It's just that the South has a special way of showing it.

Mississippi Mom
mississippimom.com
MississippiMom chronicles life as a mom in the Magnolia State, hoping to encourage other moms in the process. I work from home as a freelance writer and designer, and now that my (previously home-schooled) kids are in "real" school, I'm excited for the opportunity to spend more time providing you with helpful hints, encouraging posts and some delicious (but easy!) recipes. I am the mother of four behind MississippiMom.com, a site devoted to encouraging other women as they follow Christ, especially busy moms like me.

Atlanta Moms
atlantamoms.com
Atlanta Moms, online since 2001, was founded by a mom who wanted to find things to do with her kids in and around Atlanta, all in one website. We search for family-friendly events and activities that you can enjoy with your kids and post them on our blog, events calendar, Twitter, and Facebook pages so you can enjoy them too!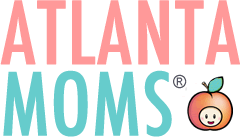 Mom 4 Real
I'm Jessica, a freakishly organized, sports nut mom from Kentucky that tries to keep it real all of the time. I love to share craft ideas, tutorials, advice, and life experiences. My blog is a mish mash of all things Mom!

My Three Bittles
The best part of raising a family in the South to me is just that, getting to raise them in the South. My husband and I are both from Tennessee so we always knew we wanted to end up back down South. I think the biggest misconception about living in the South is that everyone is friendly. Because take my word for it, that is NOT always the case.  My kids love the South because it means more time to play outside.

Stress-Free, Baby!
A daily dose of humor, inspiration and hope to help make life less stressful. Things in the South move at a slower pace and I love that for my children. The weather is mild, so summer seems to stretch a little longer and there's plenty of opportunity for lots of outdoor fun, from playing at the lake or ocean, to challenging each other to tennis matches year-round, to enjoying football games with our favorite teams, whether that's at the pee wee, college or professional level. Family seems to hold more significance in the South and that's an important lesson to pass on to our children. Some people seem to believe people in the South are simply ignorant. Wrong. Just because someone speaks with a drawl and likes things at a slower pace, that doesn't mean they are 'slower' mentally. In fact, I personally think many times we're more intelligent simply because we don't let on exactly what we know and use it to our advantage.

Crazy Texas Mommy
http://www.crazytxmommy.com
The life and times of a newly married southern mama raising a couple of kids and a little cane. I'm kind of what it would be like if Scarlett O'Hara and Lucy had a baby. And then that baby had baby. I'm a white trash, southern belle newly re-married mother of two- a hormonal teen girl and a boy genius-who is trying to figure out this whole parenting thing, how to make my second marriage work since the first one obviously didn't turn out too well, what she wants to be when she grows up and the meaning of life. It's sure not what the experts call a "normal" life, but there's never a dull moment!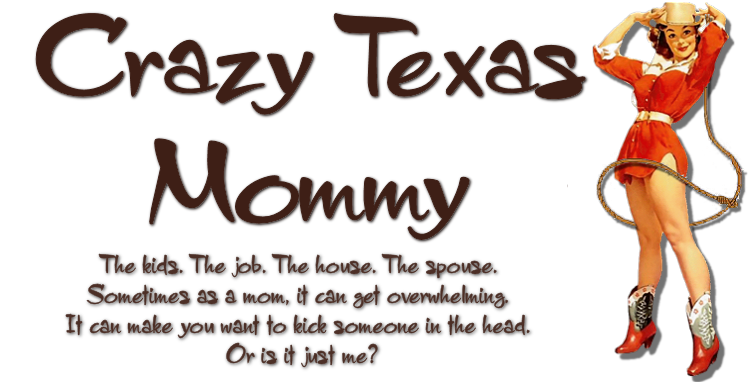 The Good Life
http://www.wevegotthegoodlife.blogspot.com
Wife, mommy, coffee fanatic, slow runner, knitter, and crafter, cloth diaperer just trying to stay sane in a tiny house with 1 amazing husband, 1 precious little and 2 crazy pups.
Lynchburg Coupon Mama!
http://www.lynchburgcouponmama.com
Couponing has become a way of life – I've had to live paycheck to paycheck & I am here to help everyone learn how to coupon like a REAL person does. I provide leads to coupons, giveaways, product reviews, freebies, samples and more! Life is more laid-back and easy-going. You can drive down a road, wave at every car that goes by and 9 out of 10 people will wave back – it's that friendly!  We enjoy playing at the park, riding bikes, fishing and chasing each other around the yard! Maybe I'm a little partial (okay, so maybe ALOT!) but I'd have to say Lynchburg! There is a lot of great history to this area and it's absolutely a beautiful, peaceful place!
Alabama Slacker Mama
alabamaslackermama.blogspot.com
This is an itty-bitty blog about my everyday life. I'm from a tiny Southern town, married to the love of my life for 24 years, & have a 20 y.o. daughter & a 10 y.o. son. I try to be super-crafty, but often lack the attention span to complete anything.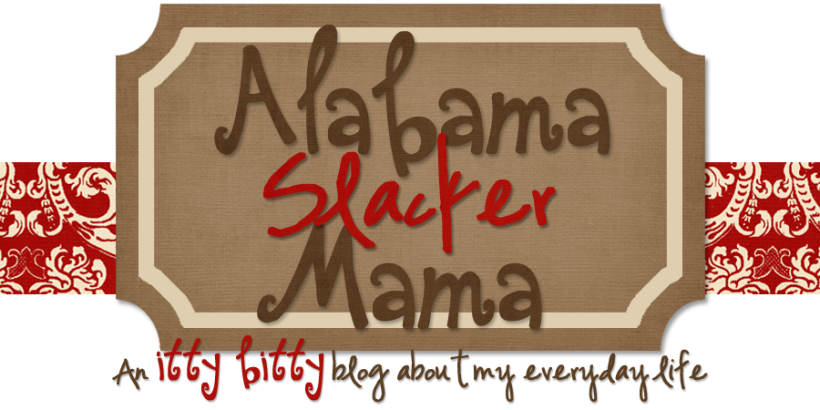 The Southern Belle Babies
http://www.thesouthernbellebaby.com
Where I ramble on about my every freak out (of which there are MANY), getting closer to the Lord, going Green, breast feeding, my stretch marks and any other tidbit I think you may be interested in reading about.
Princess Flibbertigibbet
http://www.sissiedale.com
Single momma, wanta be fashionista, whirlybird on the loose! Living deep down in the south, Flibbertigibbet creates her own once upon a time ending as she cooks up the bacon, tends her own garden and gives out decor advice!
Read. Write. Mom!
Life and motherhood in small-town Mississippi. I live in the Mississippi Delta, also known as the Mosquito Capital of the World. Yes, I chased the mosquito trucks growing up, which may explain much. Don't let the Mississippi part mislead you. We do have indoor plumbing and I'm NOT married to my first cousin.  I started this blog as a creative outlet while being a stay at home mom. I had no idea what I was doing but have quickly learned that blogging is a great way to connect with like-minded others, offers me an opportunity to write (which I love doing), and also serves as an online diary of sorts about my life, memories, and experiences.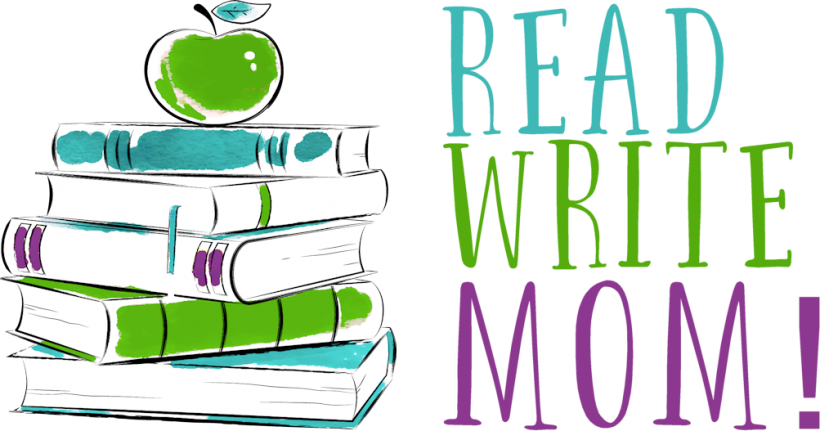 Welcome to the Coffee House
I have a passion for marriage and family! No one ever just wakes up with a perfect marriage, it takes teaching, training and good hard work. Join me as I tackle the family life and the role you play in your home. I have a passion for marriage and family! No one ever just wakes up with a perfect marriage, it takes teaching, training and good hard work. On my blog, I tackle the family life and the role you play in your home. Sometime I talk to just the guys but most often I talk to us girls. Let's face it, not many men read blogs, much less blogs that have to do with coffee! Well, i've never raised kids anywhere else so I can't really say I have an answer to that question. I know that here, we raise our kids to say "yes ma'am" and "yes sir", "please" and "thank you" and the word "ya'll" is a regular part of our vocabulary. Sweet tea is a regular drink in our house and homemade chicken strips with lots of gravy is a favorite meal. We work to raise our kids to love Jesus and put Him above all else. Other than that I don't know what is different about raising them in the south.  I'm sure that for every parent their goal is to raise their kids to the best of their ability, with all the values they hold dear whether they live in the south or anywhere else. I'd have to say Red River New Mexico. It's a great place to go skiing in the winter or hiking in the summer. It's an all around great place to visit!

Screwed Up Texan
http://screweduptexan.com
Writing about everything from her favorite childhood recipes to that one time her youngest caught the fence on fire, this Southern mama keeps it real. Probably too real. Oh, and don't touch her Dr. Pepper.
Faithful Journey
http://faithfuljourneythroughstruggles.blogspot.com
Welcome to Faithful Journey. My blog is about my life as a wife, mother and most importantly a child of God. I blog about homeschooling, cooking, DIY projects, penny pinching, loving my husband and my children, and pretty much anything that is placed on my heart. Homemaking, homeschooling, parenting, DIY projects, penny pinching, encouragement, orphan care, recipes, loving my husband and children.  The weather! We moved here from Michigan and basically from November through April, you were inside. Down here my kids are playing outside in short sleeves in December.  We have not been yet, but we are looking forward to going to the Gatlinburg/Pigeon Forge area in the next couple years.
Live From The 205
http://livefromthe205.com
The ratings of a young widow, former cop and non-traditional student trying to stay crazy in Alabama. A cajun gulf coast girl trapped in the armpit of Alabama, wading through widowhood, going back to college after being a cop for 20 years, surviving adventures in retail, probate and life with the help of two terriers, chocolate, and lots of wine. Always on the lookout for a little lagniappe & random chin hairs.
Kelly's Korner
Just a mom in the south -writing about her family and her two sweet girls who I love to dress in smocked dresses and all things monogrammed. I love SEC football, Sonic and most of all Jesus! My faith is the most important thing to me. My name is Kelly Stamps. I live in Northwest Arkansas. I grew up in a tiny town in Arkansas as a Southern Baptist preacher's daughter and went to college at Ouachita Baptist University. I met my husband Scott on a blind date and we married one month before I turned 30. We have been married 12 years!

Mommy's Hangout
http://www.mommyshangout.com
Influential mom of color Atlanta Mom Blogger Jen Williams is Not Your ordinary Mommy Blogger. She Blogs about Being a Work From Home mom, the latest product reviews & giveaways, and her many rants and raves. This Georgia mommy blogger wants to be heard.
Baby Feet and Puppy Breath
http://babyfeetandpuppybreath.blogspot.com
My blog is about being a Mommy and not losing "Me". I blog about Motherhood, parenting, recipes, product reviews, giveaways, health and beauty and much more. On my blog, I hope not to bore my readers too much. So, I try to incorporate a selection of different topics including Motherhood, product reviews, money saving tips, giveaways, recipes, fashion, health and beauty, parenting and more.  In our area poverty and the illiteracy rate is extremely high. I believe it is my responsibility to provide my daughter will all the necessary educational tools and life skills needed to ensure that she does not become part of these statistics.  The Great Smoky Mountain National Park is a wonderful place for family-oriented vacations. Children and adults alike can enjoy nature and the outdoors. There are also many local attractions like Dollywood and Ripley's Aquarium. Family members of every age will enjoy vacationing in this area.
Blonde Mom Blog
40-something Nashville working soccer mom to two girls who's been pontificating about poop and pinot noir since 2005. As I'm typing this I have three girls at my house contentedly playing with Littlest Pet Shop figurines and sets. The girls range in age from 12 to 7 so they are definitely toys that girls of a wide age range will enjoy playing with and the "pets" themselves are all less than $10. I'm also a huge fan of encouraging outdoor play in the summer and you can't go wrong with an old school Slip n' Slide!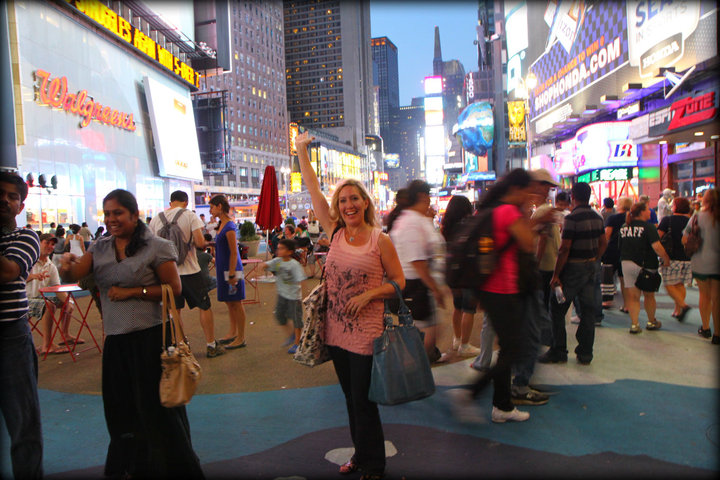 Southern Mom of 4
http://jenblizzard.blogspot.com
Southern mom of 4 is a blog about Family Fun, Values, health issues and concerns. We are dedicated to our Family and Friends! I think in some cases it is the suburbs, because I grew up in the country and we had so much more fun playing in the yard and didn't have to worry that we were disturbing the neighbors. However you can be too much in the suburbs til there are no other children to play with which can make a true loner!
Crazy Couponing In Jackson, Tn
http://crazycouponinginjacksontn.blogspot.com
Helping busy families save money and find the best deals in Jackson and West Tennessee.
Peach State Moms Blog
http://www.peachstatemomsblog.com
We're passionate about moms and families in the peach state! Sometimes life can get swallowed in the day to day routine of taking care of our families (and loving it!). This is our attempt to give us a place to gather, support, and commiserate with each other while making new friends,…
Carolina Mama
Carolina Mama … a Mom blog on All Things Carolina, life with our twin sons, the Tigers; our best on family, faith, fashion, food, travel and fun. Sharing our favorite brands, finds and things – this life with you. Welcome to Carolina Mama and Thank You for visiting. Today, it is Spring 2017 and I have been Blogging for 11 years this August 2017! As I have "grown up with social media," as in -literally – while social media has grown up and exploded, we've grown together. Along the way, I have been Social Media Consulting for most of those ten years and to many wonderful companies both large and small.  It has been a fabulous and fascinating experience and one I am so thankful to have everyday! So many triumph and trials have happened in the last eleven years here at Carolina Mama Blog. I'm so grateful and God has been faithful to my family and me as we seek to be faithful to Him and to serve Him. This picture was taken in a family photo shoot at Duke University Chapel a few days before my mother walked into Heaven.

Soft and Steel
http://softandsteel.com
The life of a working mom to 2 young and "energetic" girls, living in Nashville and loving being back in the South.
Out on the Range with Granny Simplicity
A glimpse into the off-grid life of a family striving to become self-reliant. I try to live the "old way" using the methods of our Grandmothers. My blog is a place where I hope to inspire and teach others the lessons I have learned. If you are interested in the off-grid lifestyle and doing things utilizing the "old ways" of our non-electric ancestors, then you may enjoy my blog. We are a family striving to live a life of simplicity on our homestead. I talk about everything from how to do daily chores without modern technology, homeschooling, parenting a low functioning autistic child, canning, gardening, to any other topics that happen upon my way as our family makes this journey. I recently changed my blog name & url after learning that there is an author using the Prairie Mom handle in Oklahoma. Mine is the same blog as it has always been with all the old posts still there. I just updated the name & url. My blog is now named, "Our on the Range with Granny Simplicity". Southern children are typically raised to be respectful of their elders. They are taught good work ethics from a young age. Their family often has a strong religious foundation. The children can be quite ornery at times, but they never seem to lose their respect for Momma & Daddy. The idea of a vacation is to get away from it all and go somewhere that you can enjoy famiy and de-stress. I cannot think of anywhere better to go than my own homestead. I love the life I have and enjoy my family. No need for me to go anywhere. I live daily in the best place there could be. For me, my daily life is my vacation.
It's Gravy, Baby
Hi! I'm Whitney, author and owner of it's gravy, baby! and I am so glad you have dropped by. I have kept an online journal since I was a tween, but after having my first child, I upgraded to full on blogging. For the most part, I blog about my journey in the wonderful world of motherhood. I strive every day to become a better mother and wife to my husband, Justin. We live in small town Alabama and growing up, all I wanted to do was leave this place. Now that I am grown with a family of my own, I wouldn't want to live any place else.
Mississippi Mom
MississippiMom chronicles life as a mom in the Magnolia State, hoping to encourage other moms in the process. A site devoted to encouraging moms in the Magnolia State. From one mom to another:

Potamus Prefers
http://potamusprefers.net
My name is Shannon. I am a stay at home mom (although I am always running the boys to and from appointments) of two preschool-aged boys born a year and a day apart. For 10 years, I worked as a creative director of a newspaper. For almost six years, I was a disc jockey at a small radio station and that is how I met my husband. I have also held other wonderful jobs in my lifetime, but that of stay at home mother is my most rewarding by far. I enjoy writing, taking photographs, spending time with my husband, two boys and two dogs and learning new things. My boys (hubby included) are my greatest blessings. I love to check out new things with my family and share my experiences with my readers.
Frugal Southern Mom
frugalsouthernmom.blogspot.com
Saving money using coupons, freebies, frugal recipes and garden fresh veggies! My name is Tammy! I am a mom, wife, sister, daughter, blogger and a southern lady! I live in a small town in Alabama with my husband, two cats, two dogs and eleven chickens! I love to work in my flower and veggie gardens. Often you may find me with my nose in a real book or reading a book on kindle. I have a grown daughter who is getting married this year, who I simply adore! Plus I think I may be the only southern who doesn't like coffee! My blog you will find at times humorous, serious, but always entertaining! Find a comfy place on the sofa, grab a glass of sweet tea and let's learn how to save money, cook southern food and read a few honest product and book reviews!