25 Best Photographer Mom Bloggers & Websites To Follow
The photography industry has become a competitive and thriving industry as the digital age has increased the demand for visual content. Whether you are an aspiring photographer just starting out or a professional photographer looking to expand your business, you must keep up with the rapidly changing trends and new technologies that are released each month.
Are you a mom who is passionate about photography? We're looking for moms with photography focused blogs who write about tips and tricks for photographing children, families and more.
Little by Little
http://www.littlebylittleblog.com
I'm Kim and this is my little creative space. I am a homeschooling mom to 3, who loves Jesus! Photography is my passion. I blog about Life, Learning, and Light. I'm seeking to capture it all, Little by Little, and one frame at a time. Involve your children in photography by talking them through the details of capturing a great shot. Point out amazing light, shadows, geometry, and lines. Show them great compositions of artwork through various media by studying the works of artists, both contemporary and ancient. Art appreciation goes a long way towards opening the eyes of your children to see the world around them. When children are ready, equip them with a point and shoot camera to experiment. Let that freedom with the point and shoot slowly slide into readiness to pick up a DSLR. Then teach them everything you know!
The Photographer's Wife
http://www.thephotographerswife.com
Photographer dad + Blogger mom + one super cute kid = lots of photos of food, crafts, Disney World, milestones, everyday silliness and fun and the world's most photographed baby. I think it's best when photography is a part of their lives even before they actually learn how to properly use a camera. When they see you using a camera and photographing scenery and people, you can show them what you are doing, what you're looking at and the resulting masterpiece, your photo. Let them use their own camera to play and practice. Print their photos so they can be proud of their art.
By Sarah Halstead
I blog about my two boys Dustyn who is 6 and Carsyn who is 3. Carsyn has MIHV Holoprosencephaly and Cerebral Palsy. I take a ton of photos of them and everything around me. I love taking photos at a local park. There are so many different looks you can get there. Plus the kids can take a break and play when needed. I gave Dustyn one of my old cameras, and he loves taking photos with it. I kind of let him do his own thing. He seems to enjoy it more.  I love to have a lens buddy that squeaks on my camera because it usually gets them to look at the camera. I also change my approach depending on the child. If they are chatty I will chat with them about what they like to do. If they are quiet I just back up and take photos from afar.
House Of Lovelock
All our kids have four letter names, working toward (another) adoption with the love of my life, Joel. Owner of Lovelock & Co in Southern California. Never say, "smile" – never, never, never! That alone will force you to get creative with how you interact with the children you are photography and I think creativity lends to creativity, your photos will be better! Outdoors, somewhere with trees, right at sunset. Even if I'm doing a "studio shoot" I like set it up outdoors in the same environment.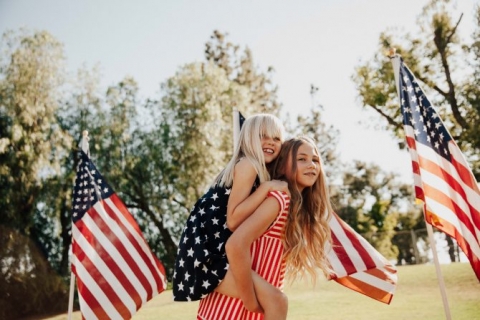 Mamahood Among Other Things
http://www.buckeroomama.com
Mamahood, Among Other Things…has a bit of everything –life in Hong Kong, tales of a 8yo boy who has revoked my kissing privileges, tales of 6yo precious darling diva who has funny dreams of puppies stepping all over her underwear. Just give them a camera (a point-and-shoot to begin with) and give them free rein. You'd be surprised at what they could capture and how! Give them simple assignments –e.g. Today, let's take pictures of things that begin with S (or all things yellow)… and let them have fun.
Courtina
mama + wife + teacher + photographer + prophoto designer + clickinmoms mentor + crossfit addict. For me, I've learned from exposing my children to both being in front of and behind the camera. Any chance they get, I give them a camera and tell them to take pictures so we can show people what we are doing. I make it a story. I tell them that their bubbie and saba can't be here but would love for them to take some photos to show them. Put the camera in their hands. Let them have fun.
I recently gave my 5 year old daughter my old Canon 5d classic. She loves taking it everywhere and taking photos.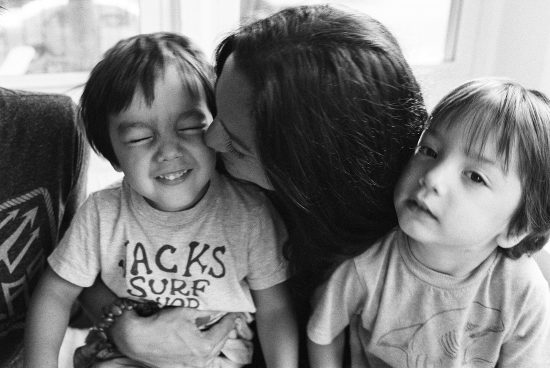 Serendipity is Sweet
I am a 39 year old mom of 4 crazy kiddos and one floppy-eared great dane. I am married to an amazing husband who is fantastically supportive of my photography addiction. I enjoy blogging, great coffee, exploring with my camera. Children can be great photographers! The first thing I teach is how to hold the camera properly when taking a shot to avoid camera shake, and remind them to stop and stand like a tripod when they shoot. They can get excited in the moment and then end up disappointed with blurry images. Teaching them about the rule of thirds and how to create interesting compositions will provide a lot of inspiration. I'd also show them how to use color and find complimentary colors on the color wheel to create dynamic photos. There little creative minds will take it from there!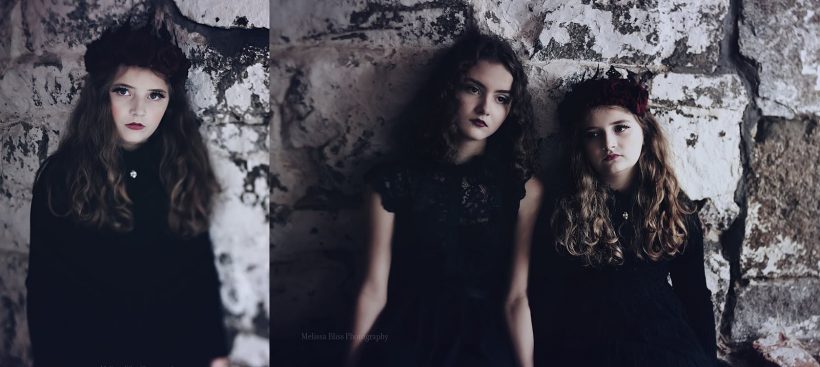 This Little Blog of Mine
This Little Blog documents the family life of photographer/momma Jenna Henderson, owner of White Rabbit Photo Boutique. She is most known for her work with Disney Fairy Tale Weddings, and enjoys lots of family photography adventures. There was one time where I was asked to take photos of my sons pre-school. My son was so upset that I was taking photos of anyone else besides him! To help him feel okay, we gave him a toy camera and he followed me around and helped me pose the other kids. Since then, he'll often come with me on shoots with other children. He helps break the ice and keep them laughing, and knows how to help me pose.  As the mother of a curious toddler, I would say to keep them as involved as possible. Explain what you're doing, and ask how they feel about photographs and if they like them, and why. Do they make them happy? Sad? Angry? Ask what they think the other people in the photograph are feeling. This will help them understand why you take photographs, and help them learn to express themselves through photography.

Photog Mommie
A professional photographer turned professional mommie shares her love of photography and teaching through free video tutorials, written tutorials and of course, lots and lots of photos! The best way to photograph children is in their natural state – unposed, uninhibited. Let 'em be kids! These are the photographs that you will love and cherish in the years to come. I always try to engage my kids in something so that they are unaware of the camera. As soon as they are aware of it, out comes the "cheese". So get them playing, acting silly – whatever it is – that will get them in their natural state. These are the photos I love! I've also learned that just because I didn't get that perfect "looking into the camera" smile – all is not lost. As I look back some of my favorite photos are the ones where they are not smiling – but are truly being themselves – pensive, curious, sweet, innocent. So don't get too hung up on the capturing the perfect smile – aiming for perfect always ends in frustration. Focus on capturing life!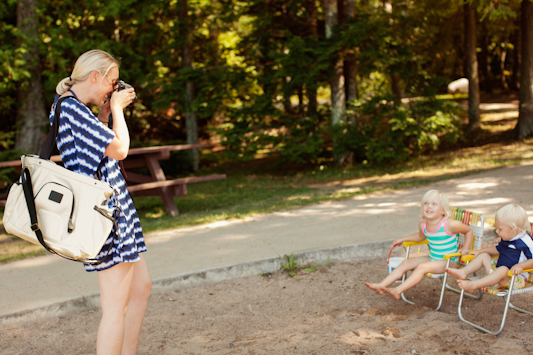 Click it Up a Notch
I blog about photography tips that will help you improve your photos one click at a time. You can learn to shoot on manual mode, use natural light and improve your editing. I have three fantastic little girls that inspire me and my
La Dulce Vida ~ The Sweet Life
Savannah, GA Photographer and blogger. Use a cheap point and shoot camera use nature this is the best way to make kids awareness of their surroundings you will also be teaching mindfulness and stillness. Teach them about light and the how sun shines at different times of the day. Photography is a great source to teach kids science.  There isn't a place where I won't shoot or find something to photograph. Give me natural light I am game anywhere.
Adventurous Moms
We are two moms who enjoy traveling and adventures with our four little boos. Our adventures together started in 2015. We were married two years later, and since then our family has grown to six! One marriage, lots more trips and adventures, and four kids later, we are still going strong. I started this blog during that first trip, hoping to chronicle our escapades for our families back in the states. What started out as fun became my passion, and now I write about our travels, adventures, life as gay moms, and our four kids – Addison, Evan, Kate & Veronica.
A Baker's Dozen and Apollo XIV
http://bakersdozenandapolloxiv.com
I am a mom to 14 and a professional photographer. I love reading, knitting, coffee and throwing awesome themed parties for my kids!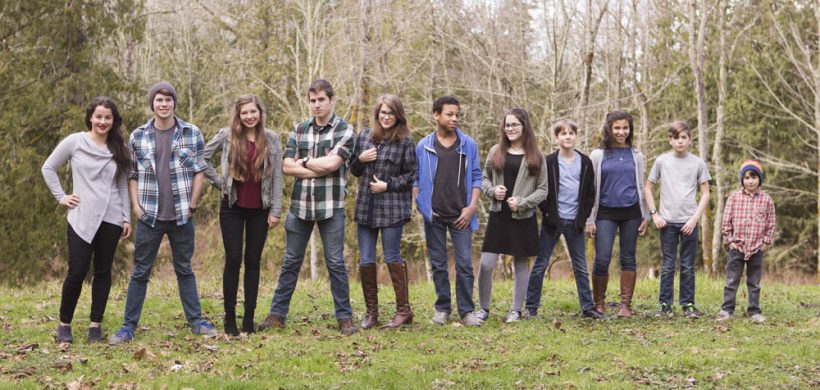 Love, Emmie
http://www.lovemmie.com/
If you like family stories, life-changing experiences, DIY projects, artistic endeavors, interior design, cute kids, or looking at photographs of other people, then you've come to the right place!
Lacey Meyers Photography
While this blog does feature my business sessions, its primary focus is on life, raising three little boys, in the country. It is to shed perspective and humor on the craziness that is my life, through photos and words!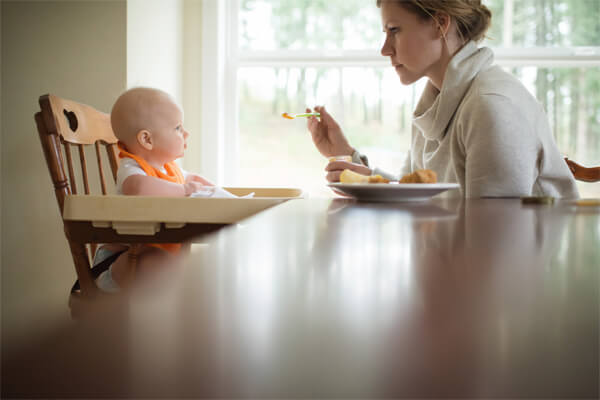 A Nature Mom
Photographer, writer, outdoors enthusiast… playing outside, capturing images of natural beauty, and sharing our family adventures, both big and small, around the San Francisco Bay and beyond. Take photos when the child doesn't know you're doing it. Be stealthy. Zoom in and capture them up close. You'll capture the true essence of the child.  Provide the child with a digital camera made for kids (one that can endure being dropped), and let the child play with it. Show them that they can take photos of little things close up, as well as wide-ranging landscape photos. It's fun to see what they come up with.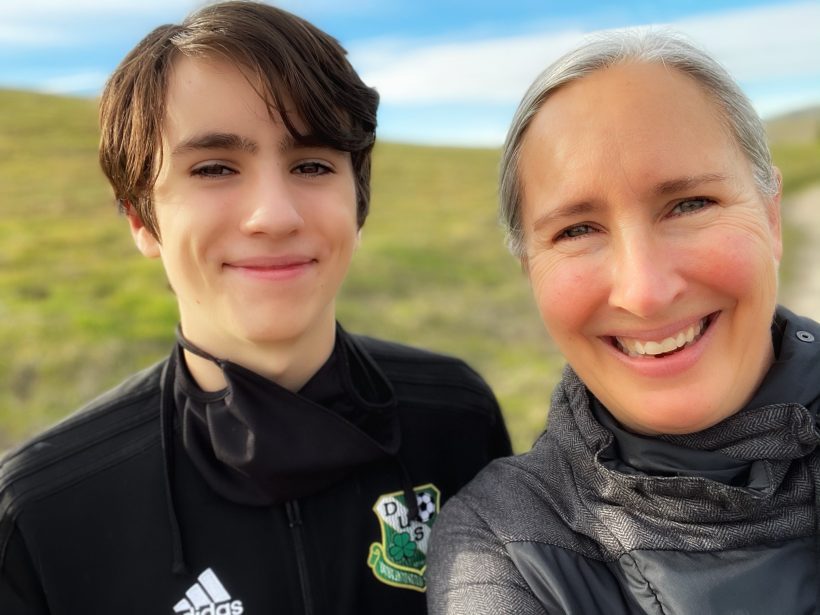 4 Lettre Words
Family and fun in photos…I carry my camera(s) everywhere!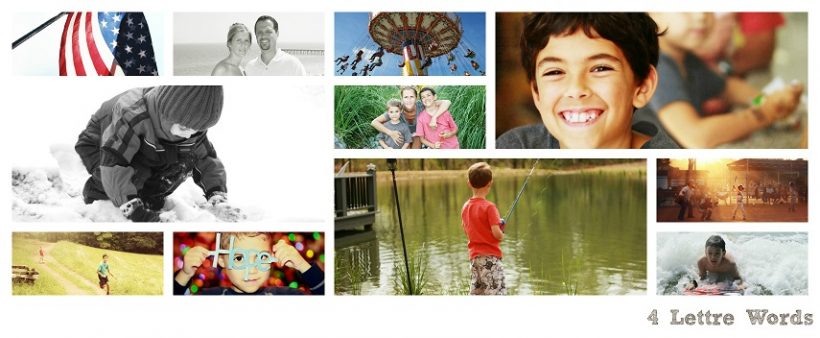 Saflower Photography
My journey through photography and my life with twins. One of my favorite things about being a photographer is that I get to take photos of my kids anytime I want! This is my little girl modeling a dress I made for her. She wasn't too happy with me because I wouldn't let her go play in the big tree at the end of the trail that she loves so much, and I can also take her pictures at home where we got the best furniture for her from the Evolur Baby collection so she can always enjoy her room. Oh, well. There is always next time.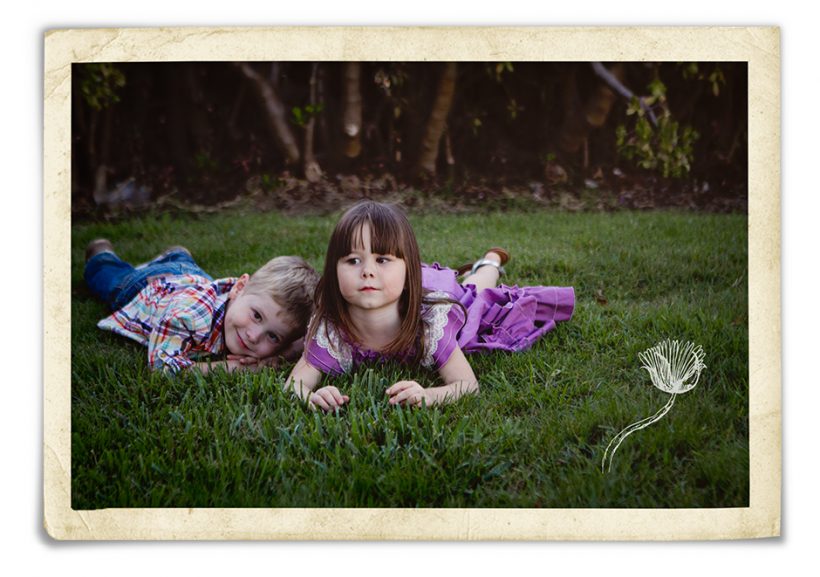 Behind the Camera and Dreaming
http://www.behindthecameraanddreaming.com
A wife, mother, writer, photographer, creative child of God who tends to wear her heart on her sleeve. Here you will find a collection of memories, a journal through motherhood, and hopefully a little inspiration along the way. I cannot wait to teach my children about photography. Even at just under two years old, my son walks around with my iPhone saying "cheeese". Though, I don't usually have my clients to say "cheese" I must say it to him subconsciously. (It IS one of his favorite foods.) Use a fast shutter speed and let them be kids! For my own child, I like to put him a natural situation. We are going to do whatever it is and mommy just brought her camera along. Interacting with him as a normally would is key. For clients, I like to learn their favorite songs, foods, and maybe a pets name or favorite cartoon. Then, if I'm having trouble getting a smile I can break out some "Twinkle Twinkle little hamburger" and surely I'll get a look if not a smile.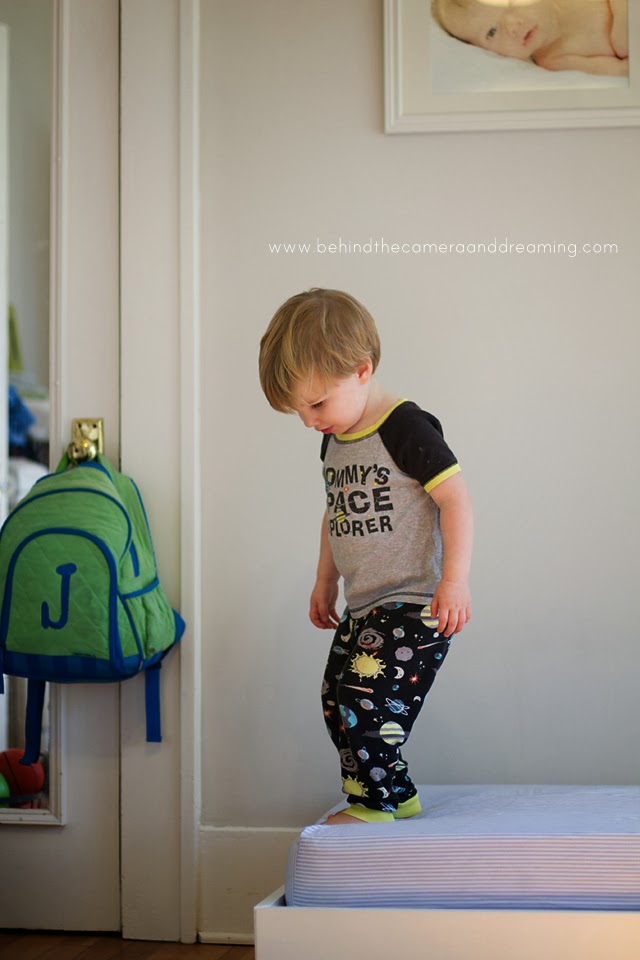 Living Faerie
http://www.livingfaerie.com
A blog about life as a single mom of two mischievous faeries, lifestyle photographer, budding graphic designer, and land bound mermaid.
The Story of Us
http://www.asmithstory.com
This blog is all about my life as a wife to Jake and working mom to our 1 yr. old son Jackson. I love spending time with my friends, family and fur-babies. I also enjoy photography, digital scrapbooking, decorating and crafting.
Hot Coffee Mama
An accidental farm-wife and mama who loves coffee, art, and has recently developed a passion for photography. I like to express myself through my photos and try to capture the perfect (and not so perfect) moments.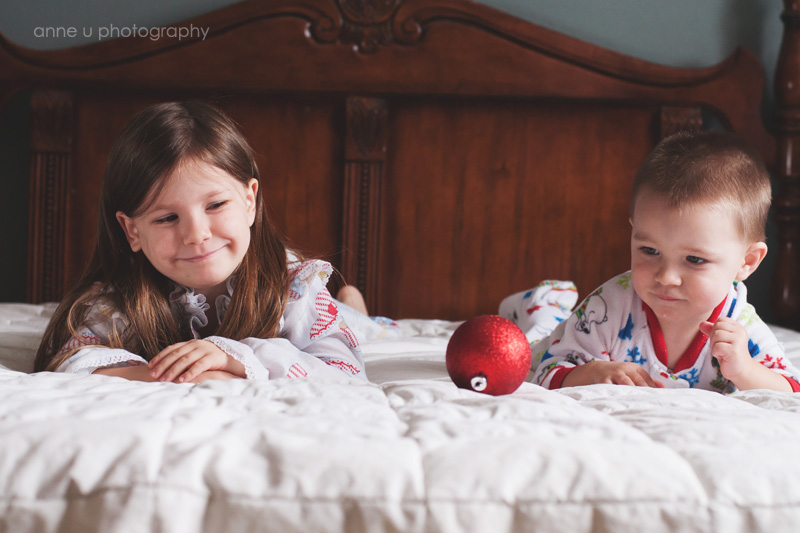 Brandon and Shelby
Our blog is about our life in Boston, DIY projects, fashion, recipes and about how grateful we are for our fun life! I tend to lean towards candid shots of children and one thing I always try to use is a good backdrop. Whether it be a white wall, flowers, weeds, tree or sun flare. Also, don't always place your child in the center of the photo, try something new and use the rule of thirds!  On a cloudy day, I love to take photos outside. And one of my favorite outside places is in the city. We live in Boston, and there is so much old, beautiful architecture that really adds to a photo. I only have a little 3 year old, however he has loved learning from me. I don't hesitate to give him the camera so he can practice and feel comfortable with the camera. And I always will pose for him if he asks.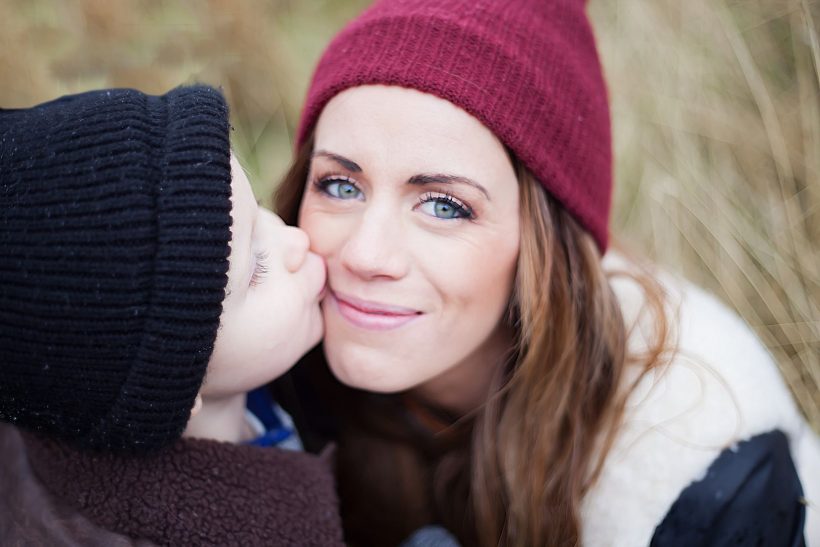 My Four Hens Photography
myfourhensphotography.com/blog
I am a natural light photographer that specializes in babies children and families based out of Connecticut. I am totally inspired by tiny beings and the beauty in the every day! Anywhere I happen to be. We live in Colorado, after uprooting our family from Connecticut roughly two years a go, and we tend to travel when we can around the US. My children are my muse though. Where ever they happen to be is my favorite place to photograph. Keep a sense of humor a high shutter speed. Really though one of my true favorite tips for photography kids would be to get down on their level, eye level if possible and shoot low. See them as they see others. Shooting from above can be incredibly intimidating, especially if you are photographing children not used to being in front of the camera.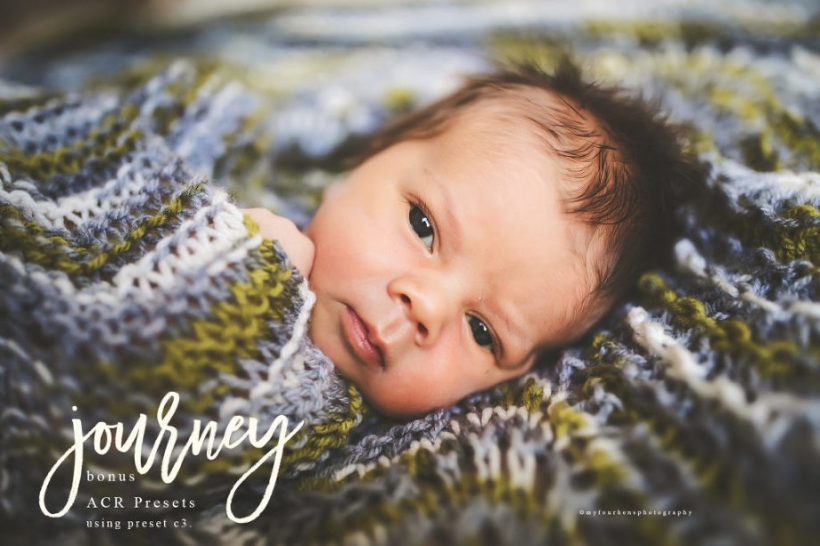 Visual Empathy
http://www.visualempathy.com/blog/
We are the Provinsal Family. Joel and Kristina Provinsal who have 4 kids. We love family, the best grandparents a family could ask for, traveling, our kids sports games, homeschooling and everything it has given us over the years, friends, having fun, our 2 dogs and 3 cats, ok all animals. A good tip is putting down the camera when you first meet them. Smile and genuinely get to know them before throwing a big camera in their little faces.  My favorite places to take pictures are the places that are special to the person/persons being photographed. I love talking to my clients and picking out the perfect locations for them. Outdoors, at a place, or in their home. Then the pictures go from kids in a field to kids in a place they are comfortable in. I start by telling my own kids to follow light. Where is the light? Where are the shadows? Then how we can move our feet to get closer to what we are trying to capture. Those are 2 first tips that really help children take better photographs.