We all know about the mommy blogger phenomenon, but what about daddy bloggers? Told from daddy's perspective, these dads share what it's like to be awoken by their loud screaming kids at 6am, finding the right barrette for their daughters' hair and chasing after toddlers in the snow.
Let's be clear: moms are fantastic. Men bring a completely different perspective to the parenting space, and their willingness to break down stereotypes and build community one post at a time is pretty darn awesome.
Why do a Top 25 Dad Blogs list now? Haven't dads been blogging just as long as moms? Do we really just like making these lists? Here's the truth: We've been waiting for this moment for years. No, this is not the beginning of Dad blogging — far from it — but it is the first year in which Dad blogging is making it to the masses in a big way. Dad bloggers are gaining more recognition with every passing month. In the process, they are also changing the way we think about fatherhood, parenthood, and exactly what is possible for men raising families.
Here are some of our favorite dads sharing their fatherhood journeys, whether it's through travel, crafting, raising daughters, parenting multiples, vasectomies, or consuming copious amounts of coffee and wine, just like us mamas. Some of them have five children, some have twins, some are single, and at least one is a stay-at-home dad. But they're all worth a look because over-sharing isn't just for moms anymore.
Dada Rocks
DaDa Rocks! is a dad blog that talks about parenthood from a fathers view, marriage, products for children, a view point on news & sports, and a discount code or giveaway or raffle from time to time. I started blogging because my child was 97% percentile in growth so we were constantly growing out of clothes and baby strollers/highchairs/bouncers before any of our friends. So I was repeating myself a lot to the 6 or 7 people that were asking us about what we got and why… I figured blogging it would streamline the process down to one simple (product review) post, I never had a clue it would become this big.

Dad or Alive
I manage the chaos for 3 year-old Ava and 18 month-old Charlie. SAHD blogger, Huffington Post blogger, former VP for Adam Sandler & Chelsea Handler, 1st book for NAL/Penguin Publishing comes out May 7th. Read about my journey. As an expectant father, I scoured the shelves at the bookstore for something that would give me the down and dirty on pregnancy and parenting. The women had Jenny McCarthy and Vicki Iovine, but I couldn't find anything written by a man, for a man, that told it to me like a best friend would. Experiential, raw and funny.

Life of Josh
I have six kids ages 7, 5, 4, 3, 3, and 1. My life is full of unpredictable chaos. So is my blog. I have six kids ages 7, 5, 4, 3, 3, and 2. If it weren't for them, my blog would be full of spreadsheets and other horrendously dull stuff that only nerds like me care about. I'd probably only have one or two blog readers…perhaps three if you count my mom. I love my life. I wanted to always remember why I love my life. Blogging seemed to be a great way to keep a man-diary of everything going on in my life…without having to call it a "man-diary." To be honest, I fully expected my third blog entry to be titled "Forget it. I'm tired of blogging. Just follow me on Twitter." Much to my surprise, my blog continues. It has been a wonderful diversion from my day-to-day grind.
Dadand
Dadand.com is a different breed of dad blog. It's run by two friends who met in 2nd grade and have been buds for 30 years. It's a mashup of all things dad-, and dude-related. DIY, repairs, cars, gadgets, everything. We've always been the type to help out our family, friends and sometimes complete strangers with just about anything. Over the years, we've shared our hacks, stories and solutions with each other — ranging from DIY home projects, autos, electronics, and after starting families…kids. You know, dad "stuff."
DIY Father
http://www.diyfather.com
Helping fathers be the best they can be, by providing information/products and services. Practical, no bull information for 21st century dads from the best selling authors of "Being a Great Dad for Dummies" and "Call Me Dad". We have learned the business of "helping dads" from the ground up — starting with courses for dads and receiving training from established childcare organizations. We have written two best-selling books with major publishers and have one of the longest running dad websites in the world (that is not relying on government grants or sponsors to provide services). But most importantly we have a "no preaching" rule and believe in providing "guilt free" information. Keeping it light wherever possible is also a big factor for DIYFather.
Hanging with Dad
http://hangingwithdad.com
The story of a stay at home dad who, with his son, is venturing into the world dominated by women. I've got one of the cutest kids to ever grace this Earth. That's a big head start. Second, I'm able to take everyday events and tie them into parental lessons in a way that will leave you nodding your head in complete agreement. Yeah, it's that good. When my son was born I started looking online to see what was out there for stay-at-home dads. My wife has been reading "Mommy blogs" for a while now and I wanted to know if there were any dads out there doing the same thing. Needless to say I didn't find much. So I decided, why not me? My kid's ridiculously cute, we do interesting stuff, I can write above a 5th grade level, why not try it?
Dad Generations
The husband of mom blogger, Audrey McClelland… I share my take on being a stay-at-home Dad of 4 boys (6 and under) and living/breathing in the world of social media. Also blog about my weight-loss journey (lost 70 lbs 2 yrs ago). Life is an adventure! I'm the father of four small boys and a stay-at-home dad. It wasn't necessarily the plan, but it's how life worked out, and it's been an interesting journey. I really look forward to getting outdoors and exploring the world with my boys and sharing that through my blog. My wife Audrey McClelland of Mom Generations along with my four boys are my inspiration. I've been watching her grow her business and share her advice on fashion and parenting and thought I'd throw my hat into the ring.
Filets to Fishsticks
Parenting, compulsion, and the occasional crafty diagram of snow shoveling. I'm a guy who started a blog to try and cope with the fact that I took on parenting at 21. Then I sort of lost the interest in blogging about life because I guess I'm not cut out for nonfiction. Or I had enough life in my life and I just didn't need to write about it. I no longer felt passionate about that sort of documentation (digital scrapbooking). So I stopped writing over here for a while. Then a longer while.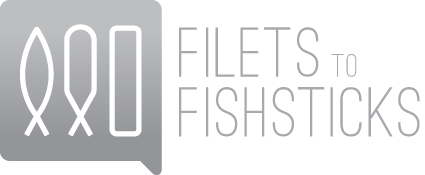 Daddy Knows Less
A floundering yet flourishing father's take on the perils and pearls of parenthood. My blog is like following parenthood in real time. It's unscripted. I have no idea what I'm going to write about until my daughter does or says something that triggers an idea. Or maybe something happens to us. Then, I write. But it's not always about the big moments. I see significance in the little events that happen from day to day. I don't have giveaways or product reviews. I don't give advice (because as my title suggests: what do I know?). It's just one dad's experiences and observations. I hope to make you laugh, cry, and think. One day I'm hoping it'll be a musical (kidding). My daughter. Before she was born, I was in a little bit of denial about the whole becoming a dad thing. Let's be honest: I was terrified. That's when I started to blog. It was a creative way to express my feelings and share them with family and friends. I never thought it would grow as big as it has. But, yes…my daughter is my inspiration. And my wife is my muse.
DaddyCast
Parenting from the Hip – stories of fatherhood from a dad of two boys who grew up without a father to show him the ropes. A blog and podcast covering everything from parenting tips to active family advice to stories from the trenches. It is about parenting from the hip, not text book approaches, not even learning from my own father (whom I never knew) — it is about a father getting involved with his sons, teaching, leading by example, being active as a family. We try to do it all with our boys, let them experience everything we can and things we wished to experience as kids — I want to make sure they have a great childhood full of memories and fun. To document stories of the kids, specifically for my mother who lived in Tennessee at the time and commented on never knowing what we were doing.
Gaddy Daddy
The triumphs and tribulations of a gay stay-at-home dad and his husband in New York City raising their 10 month old son conceived via traditional surrogacy! I think my blog stands out because I address topics that I've found to be very underrepresented in the blogosphere — such as how my husband and I created our family via traditional surrogacy, raising a child as gay parents, and being a stay-at-home dad in a parenting universe dominated by moms. I started blogging as a creative outlet for me during rare downtime while staying at home taking care of Max. I have put a lot of work into creating my family and raising a newborn, and I feel that I have learned a lot along this journey that others might find valuable . . . or at least entertaining!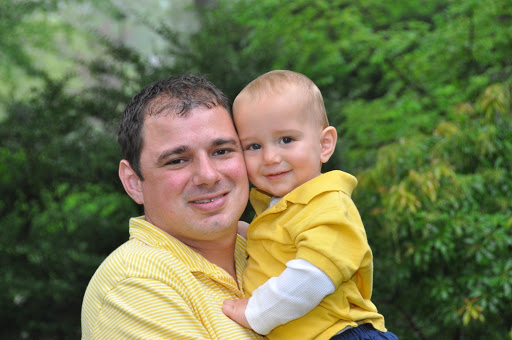 Stats Dad
A dad blog that covers the drama, comedy and competition of youth sports in America. Youth sports in America is an obsession for many. In fact, it's out of control. I know because I'm living it. Each year, my over-scheduled kids compete in about 225 youth sports games and countless practices in 6 different sports across seven states. Believe me when I tell you that I experience the good, the bad, the ugly and the financial obligations of youth sports firsthand almost every day. I love to write. I love history. I love my athletic kids. I love sports. And I have a terrible memory. Stats_Dad is a written history of the forgettable and unforgettable moments of my kid's youth sports careers. I also love to help people, so each authentic and honest post has a main point crafted to help other parents who face situations and challenges similar to the ones I've dealt with in youth sports.

DC Urban Dad
http://mattnando.typepad.com/dcurbandad/
One man, one city, one mission… make it through parenthood. When I am not blogging, I'm tickling my 3 year-old, while holding on to my newborn, listening to some Avett Brothers on my iPod. When I'm not doing that, I'm hanging out with my best friend and wife of 10 years. V
English Dad in New York
http://www.englishdadinnewyork.com
Once stay-at-home now gone-back-to-work Dad of one. Englishman living in Manhattan and finding this "being a dad" thing pretty brilliant really. English Dad was the first blog to recognize baby jumping as a sport. It's also the only blog that features a one-eyed Chihuahua named Derek. And finally, it's brutally honest. Except for the tiny dog thing. When I am not at work, I am teaching my son how to say "duck." One day we will succeed, although it's unlikely to be any day soon. For exercise, I play football (the proper one) and I pay a monthly membership fee to not go to the gym. Otherwise, I hang out as much as possible with my beautiful wife and kid in the best city on Earth. Although I should probably mention that I have yet to visit Boise, Idaho. It came to me in a dream. A woman's voice whispered to me: "Why don't you do something useful while you're looking for work? And could you pop in to CVS tomorrow and buy one of those baby snot suckers? Thanks love."
Dinner with Daddy
My blog stands out because of my delectable recipes, or maybe it's my wit and lovable charm, perhaps it's the absurd idea that there might just be a peaceful meal with four kids, two parents, and a super senior all at one table at the same time…or possibly it's the train wreck effect; you are compelled to come back and see what happens next. What inspires me to blog…Well, I love my kids, I love to cook, I don't always love to cook for my kids, but I enjoy eating together. Mix six or seven sets of taste buds together with four child sized culinary critics, circus antics, the occasional hidden veggie, and a glass of wine, and you have the perfect ingredients for a blog. Not to mention that people who eat at a peaceful dinner table would be missing out on all this joy if I didn't share. When I'm not blogging I'm juggling commuting, working as a Air Traffic Controller, cooking for my family, running to kid-tivities, house and home stuff, and relaxing, yeah relaxing…I'm sure I've done that before. Wait when do I fit in blogging, again?
Distracted Daddy
http://www.distracteddaddy.com
Distracted Daddy is a working father with a year-and-a-half old daughter, a focused wife and a flatulent pug. When he's not distracted he blogs about poop, parenting and other things at distracteddaddy.com. There are a lot of Daddy blogs out there (at least 25) and as far as I know, Distracted Daddy is the only Daddy blog exclusively dedicated to chronicling the antics of my daughter. Distracted Daddy also features an easy to read and appealing font. Long answer: My manternity leave. That's not a typo. I say manternity because paternity never sounded right. Paternity conjures up images of baby daddies taking tests on Jerry Springer. Manternity was well, me being a stay-at-home dad and raising my little girl. It was a wonderful experience. It was worth all the Mr. Mom jokes and worth blogging about.
CuteMonster
We are an online resource for Dads. We think Moms are pretty cool too. First and foremost, as a parent, it's important to remember to breathe. Secondly, realize you're dealing with a child and it's not about you. The need to control the situation often ends up escalating the problem when immediate results don't occur. Taking a detached, almost unemotional response will often result in a more favorable outcome.

CanaDad
A Canadian Dad feeling his way through the wilderness of parenthood. I like to think that my blog tackles the challenges of parenting with a bit of humor without pulling too many punches. The Canadian context can be a bit different from US parents too and I think we address some of this as well, particularly the weather (Spring still hasn't arrived). When I went on parental leave, the blog took off a bit. He was a bit older (7 months) and had pretty much settled into a routine. I found that despite lots of fun and games playing with the wee man, my brain was missing more intellectual challenges. Writing on the blog quickly filled this void. It also provided an outlet to vent, laugh, cry whether or not anybody read it. What surprised me was that people did, and not just family and friends. I actually discovered quite a community of other parenting bloggers and specifically SAHDs (Stay At Home Dads).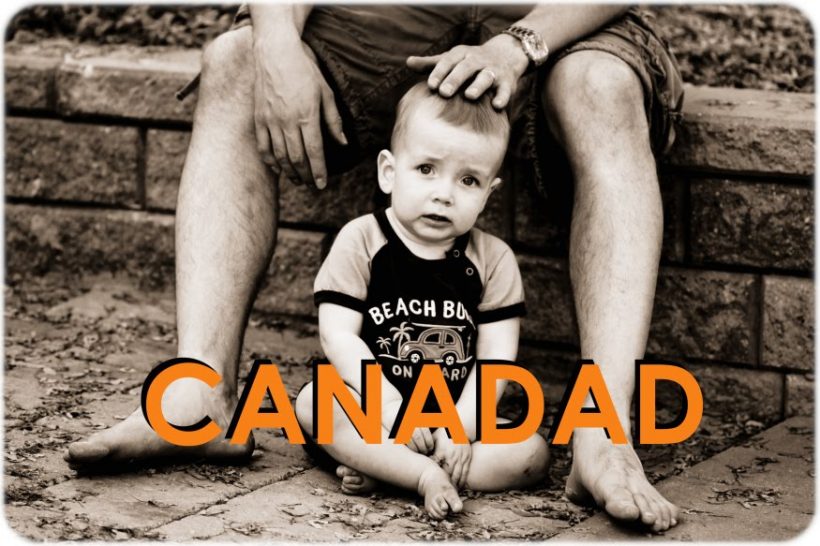 Are We Still Cool?
http://arewestillcool.com
I am the slightly neurotic character of Cool Dad, who wonders if he's still cool after becoming a parent. Almost three years into the blog, the jury's still out on that one. I've always loved writing, and I've loved the Internet ever since I started up an AOL trial disc back in the day of 14.4 kilobits/s (or was it even less?) dial-up. When my first son was born, I wanted to talk about what it was like being a parent, and blogging stuck out to me as the perfect platform for it. I have this continuous need to make a joke, so my wife and I settled that the premise of the blog should be a funny, kind of self-deprecating look at how having a child changed our lives. We figured that it would be quite ridiculous, but also honest, to ponder how cool we were now that we were parents.
Daddy's in Charge?
Chronicling the misadventures of a stay at home dad. I follow my kids growing step by step, making sure one of those steps is not in doody. I don't know if you can stand out in this crowd. There are so many dads writing about so many different things with the common goal of making sure that we are there for our kids. I don't offer any advice or inspirational messages and I don't pretend to know everything there is to know about being a parent. Sometimes you mess up as a parent, which I am not afraid to point out, but that's OK. Also I don't think anyone is using Legos to tell their stories. I need a new term for that if you can help me figure one out. After I quit my job to stay at home full time with the kids two things became clear: one, I needed to do something to stay creative. Spending 14 years as a television news photographer gave me the opportunity to create a story everyday. I really considered what I did a true art form, and without the blog I was missing something in my life. Second, I needed a place to share my stories about the kids. Whether it's venting or just repeating something that they do, I had to get this stuff written down. Not everyone gets to see these seemingly harmless children behind closed doors.

Daddy Mojo
Daddy Mojo is a parenting blog about a stay at home dad, two dogs, two cats and one loving, tolerant wife. At Daddy Mojo we'll chat about the funny things kids do, travel, entertainment, saving money, all things family and a little poop culture. Daddy Mojo is a daddy blog, but it's also a parenting blog. All of the articles are written from a dad's perspective, but some of them will take a different look at things, such as culture, society and of course raising a family. I will write about my family, but they aren't the focus of most of the posts. I love my family, but a reader would tire of reading exclusively about my family. That's why I also write about home improvement, education, reviews and funny stories that any guy can relate to about women. I started Daddy Mojo because I've written for a publication in some manner since graduating from college. While working in radio I wrote music reviews or artist interviews for a couple newspapers. While I lived in Japan I wrote about culture shock, entertainment reviews and tourism tips for Fukuoka, the city where I was living.
Wacky Dad Blog
http://www.wackydads.com
This is a blog that chronicles the adventures of a wacky dad and his family. I'm a former Marine and I am the offspring of a wacky dad who is also a former Marine and I am proud of it! My kids love me and I think my wife does most of the time so I thought I might share some of my thoughts. I think my blog is unique in that it encompasses a ton of diverse subject matters. I'm a guy/father who is into a million different things, many of them a little out of the ordinary. For instance, I make my own snow, pick and eat wild plants, make my own backyard maple syrup, sail, ski, ride bicycles seriously, fish, am a cancer fighter/fundraiser, etc. I do most of these activities with my kids, with a focus on bringing them up to truly love the things that they do. I try to bring the same passion I have for all of my life activities into my blog writing, and I hope that helps me to stand out! I never really knew what a blog was until I heard stories last fall about a friend of my wife who is a successful mom/fashion blogger. After meeting and talking with Audrey McLellan, writer of Mom Generations, at a Christmas party, I got hooked on the idea. It was all history from there. I have always had a love of reading and writing. The blog was the perfect place for me to express myself in a very easy and personal format. I thought my life was interesting enough to give it a shot and I have enjoyed it ever since.

Reservoir Dad – Home Of The Mentally Sexy Contest
http://www.reservoirdad.com
Writing of a SAHD and home to The Most Mentally Sexy Dad contest – a humorous approach to celebrating Dads who are 'man' enough to break gender role stereotypes and to be involved with parenting and partnering. There is a subliminal message that Dads are not quite welcome in parenting land thanks to TV programs that always have the Mums in control, the exclusion of men and Dads from advertisements selling nappies and formula etc, the absence of Dads on baby products down the aisles of Supermarkets. We're made to feel that out role is assigned to a bit player who has no real insight into sleeping techniques, baby products, behavior management, pregnancy issues etc. We then get an invite to a 'Mum's Group' or event where we feel like a bit of a gate-crasher (because it would be called parents group or Mums and Dads group otherwise, wouldn't it?) and sit awkwardly as most topics are discussed around us instead of with us. Dads change nappies now, we get up to our children at night, we make their meals, work in the school canteen. We are involved in everything and have insight, ideas and real questions and concerns about raising children. We want to get involved in all aspects of our children's lives but feel we are hitting out heads against a constant societal whispering that says, 'Men don't quite belong here.' Dad's will feel more comfortable at Mummy events when our opinion is valued and respected – not just at these events – but more generally in what we see is happening in the world around us. Mums and Dad need to start broadly – speak out against stereotypes in advertising, request a more realistic representation of Dads in the media, change the names of events to include both parents.
Gay Family Values
We were a very private family living in northern CA. That was untill CA passed prop 8. We have started making these videos to show that there are gay families living in CA that value marriage and family. We hope these will destroy some of the negative stereotypes about gay families. Just an average everyday family who happen to also be a same-sex family. We hope to educate, entertain, laugh,…and give food for thought about what it means to be gay in America.

DadStreet
http://www.DadStreet.com
DadStreet writes about parenting from a Dad's perspective. You're not going to find tons of giveaways and contests on this site. Instead you'll be connected to how one dad views life through a dads lens. I created my blog from the ground up. I'm not a Web Developer and I think that's obvious if you visit my site. In fact, it took me 2 months just to get a header on my site and 3 months to put up an "About Me" page. I tried to focus on content rather than glitz and glamor. I think one thing that separates my blog from others is that my site is all about being a Dad. You'd be hard pressed to find one post that wasn't directly focused on parenting and/or my children. I am extremely open and honest on my site and you won't find any fluff or hidden feelings. I may not have the coolest looking site, and I may not be the best writer out there, but I can assure you that if you want to hear what a Dad who is utterly in love with his children and hear what he thinks about the world around him you can find it on my blog.