Some of our favorite things here are family food blogs and the moms who write them. From their real-life tips for feeding picky eaters to their 30-minute recipes and overall inspiring approaches, these women give us the tools we need to put dinner (and dessert, lunch, breakfast, snacks:) on the table.
Smitten Kitchen
Deb Perelman, mother of one, New York City
Deb strikes a home run in our book for bringing accessible, seasonal recipes to the table that are also so beautiful, they're artistic. Smitten Kitchen features food photography at its finest combined with exceptional meals delivered practically every day. Despite all this beauty, Deb prides herself on avoiding pretentious ingredients (bravo!!) and argues that you don't need anything from fancy specialty stores to make food exceptional. We adore her philosophy and are super impressed by the magic she creates in a mere 42-square foot half-kitchen in Manhattan.
The Pioneer Woman
Who: Ree Drummond, mother of four, Oklahoma
Ree can turn any good recipe into an even better story (like how they almost named their oldest daughter after the city she was conceived in). Her focus on cowgirl-style home cooking like fried round steak and cheese muffins is so inviting, time spent on her blog feels like time spent with a good friend. Ree's so popular, in fact, that her cookbook released last year quickly became a New York Times, bestseller. Her beautiful photography combined with her witty, yet educational recipes make The Pioneer Woman an impressive read, y'all.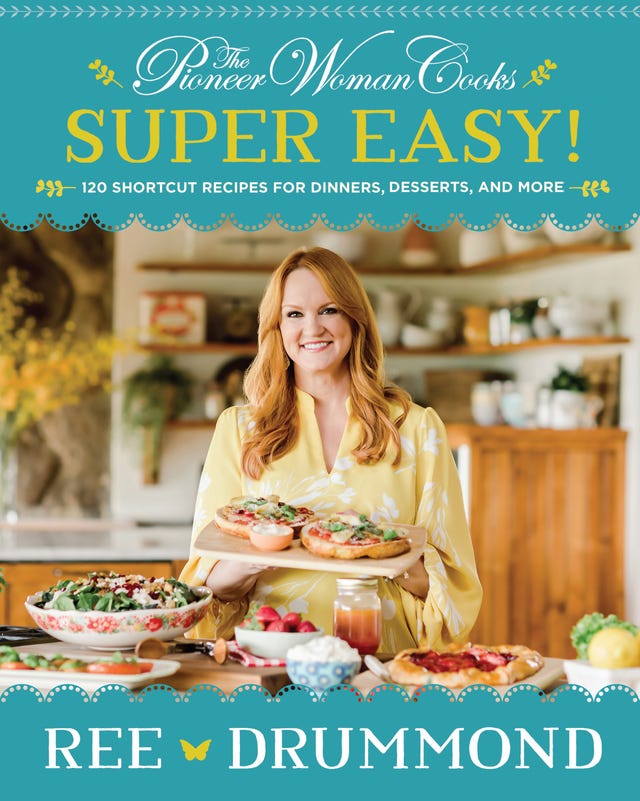 Tara O'Brady
Who: Tara O'Brady, mother of two boys, Ontario, Canada
Each recipe makes our mouths water: from caramel self-saucing bread pudding and blueberry beignets to seasonal meals like roasted eggplant with pepper relish and sweet corn. Tara's blog is a breath of fresh air — simply designed with stunning photography. But it's her soft, poetic writing that makes us fall in love. We wouldn't mind sitting down for a peaceful Sunday morning breakfast with her and her sweet family.
Dinner: A Love Story
Who: Jenny, mother of two, New York
This Real Simple contributor and author of two books, Dinner: A Love Story and Time for Dinner, has sweetly offered to hold our hand through the endless struggle to get a family dinner on the table. In this busy world of deadlines, tired feet, picky eaters and uninspiring fridges, Jenny is determined to make sure we don't give up. She offers family-friendly recipes that everyone will enjoy and often shares strategies to make mealtime easier. Although in this case, with her husband, Andy, as a joint contributor, we're convinced that food really is about love in this household.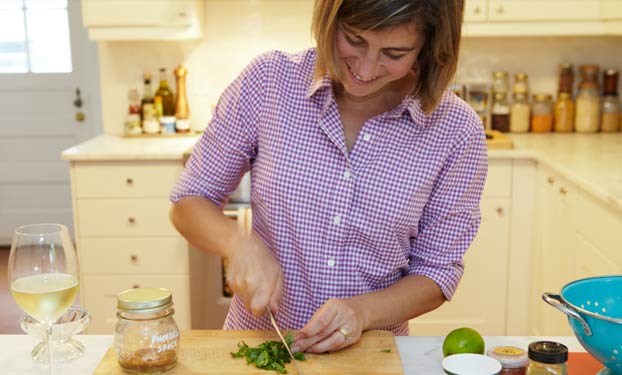 Dash and Bella
Who: Phyllis Grant, mother of two, Berkeley, California
This former pastry chef and current supermom not only cooks delicious meals for her family, but involves her kids in the cooking process. We can't stop watching her adorably creative kids whisk and peel, stir and spill, and take note for how to get our own kids chopping away. Her clever and honest narration about cooking with kids, unique perspective as a joint cook with her children, and creative endeavors (hello, pomegranate jello!) keep us hungry for more.
Dinner with Julie
Who: Julie, mother of one, Calgary, Canada
In a world obsessed with reality TV, Julie aptly refers to her blog as a "reality cookbook." Dinner with Julie is a kitchen diary of sorts that documents more than recipes and procedures – it also delves into nostalgic storytelling about her day, week and charming life. Julie's endearing and witty tone coupled with entertaining anecdotes remind us why we love preparing and eating in the first place – it brings people together. Top that with recipes like bacon popcorn and chocolate chip cookies on a stick and we salivate just by clicking through the pages.
Food for My Family
Who: Shaina Olmanson, mother of four, Minnesota
Shaina's got a touch of everything we need to know as home cooks. From tips for dealing with picky eaters to weekly meal plan recipes and easy strategies for going green, Food for My Family is a one-stop shop. Our personal favorite feature, "One Deal, Five Meals," helps busy moms like us make the most out of our weekly grocery store coupons. Shaina proves that any mom can cook nutritious, inexpensive and delicious meals for the family every night of the week.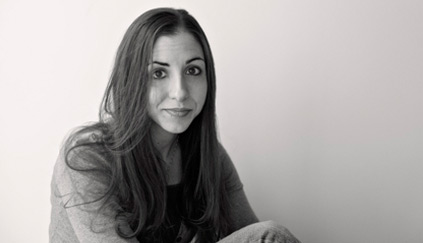 Cannelle et Vanille
Who: Aran Goyoaga, mother of two, Seattle-based, Basque Country born
If you want to bask in gorgeous food photography and styling, look no further than this former pastry chef's blog. Never before have gluten-free cakes and treats looked (and tasted!) so delicious. And we're not the only ones who are riveted. Aran has been featured on several television shows and magazines like the Cooking Channel and PBS Parents. We're excited to hear that the Cannelle Et Vanille cookbook is due out this coming fall. We have no doubt her new endeavors will be as lovely and as entrancing as her blog.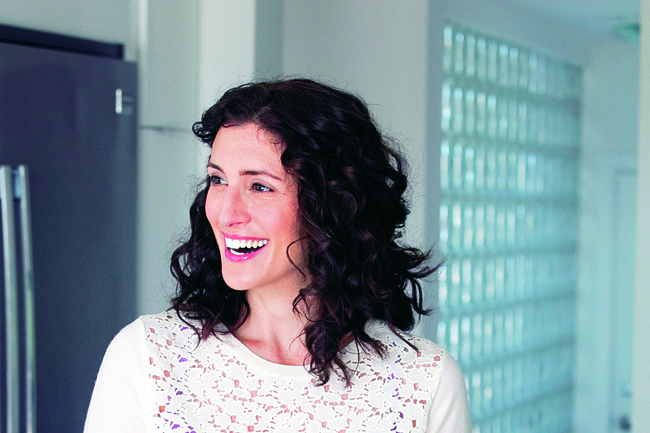 La Tartine Gourmande
Who: Bea, mother of one, French ex-pat living in Boston
This French mom who now lives in Boston knows a thing or two about international cuisine. She's lived all over the globe and translates those experiences into worldly dishes appropriate for the family. In addition to her eclectic range of recipes, Bea is an extremely talented photographer and we love oooh-ing and aww-ing at her snapshots of everyday life with her family. For Bea, food is a lifestyle, and it's very much one that we want to share with her.

Whipped
Who: Caroline Lubbers, mother of two, Chicago
Though Caroline claims she started blogging as an excuse to "buy a fancy camera," her blog has more than eye-catching photos. Whipped is a mom's diary and food photo album all in one. Though Caroline is a serious foodie, we love that she doesn't take herself too seriously. And hey, we appreciate anyone who refers to herself as a "doughnut droid" and lists "late-night bowls of cereal" as a snack preference. Her blog is a breeze and a joy to scroll through whether you're looking for recipe inspiration or simply want to be entertained.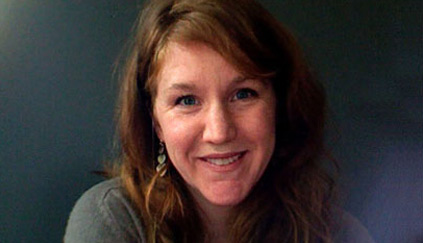 Steamy Kitchen
Who: Jaden Hair, mother of two, Florida
For many of us, the only time Asian food makes its way into our kitchen is through take-out boxes, but for Jaden it's a regular family meal. The combination of her simple, Asian recipes and professional expertise (she's a recipe developer and food columnist), inspires us to take a step outside the box, literally. Jaden gives us exactly what we need to experiment with this cuisine at home (we've even bookmarked a few of them). And with spots on The Today Show, TLC, and a book just released called the Steamy Kitchen Cookbook, she's clearly doing something right.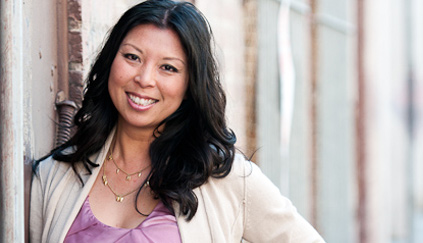 Picky Palate
Who: Jenny Flake, mother of two, Southern California
Like a lot of us, Jenny didn't learn to cook until she had to (i.e. walked down the aisle), but now she's a pro. If her professional-quality photos don't give her away, she's also won numerous noteworthy food competitions like the Food Network's Ultimate Recipe Showdown. Naturally, we trust her award-winning desserts and family-friendly recipes, and we couldn't be more impressed by her self-taught skills.

Cookin' Canuck
Who: Dara Michalski, mother of two boys, Canadian living in Utah
Dara's commitment to "easy, innovative recipes" goes beyond its promise. In addition to her extensive knowledge of spices and eye-catching photos, the Cookin' Canuck is always stirring the pot with a new kind of series or feature. Her just-introduced "how-to" series helps us master those basic skills like julienning and holding knives properly. The "Best of Year One" feature is a fantastic resource of her top 10 best recipes of the year (narrowed down from over 200). With so many recipes out there to try, we think this is brilliant. It's impossible not to get sucked in!

food52
Who: Amanda Hesser, mother of two, and Merrill Stubbs, Brooklyn
Credentials just don't get much more impressive than a New York Times food editor teaming up with a graduate of Cordon Bleu, and we soak up every word and warm winter soup recipe! More than just recipes, however, this popular foodie community features everything from contests and giveaways to how-to videos and kitchen product reviews. Beautiful photos paired with enticing captions make it nearly impossible not to click through every post and delve deeper into their kitchen.
Cheeky Kitchen
http://www.cheekykitchen.com
Who: Brooke McLay, mother of four, Colorado
Cheeky Kitchen is straight-up food porn. Brooke's recipes for things like chocolate pop tarts and snowman shooters are mind-blowing to look at, but perfectly doable to whip up. Her belief that "every opportunity to eat is an opportunity to celebrate" is obvious throughout her site and the creativity she exudes in the kitchen leaves us asking, Martha who?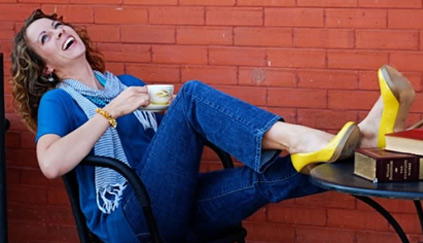 Almost Bourdain
Who: Ellie, mother of one, Australia
Ellie's upfront and unique worldview reminds us that simple doesn't have to mean boxed or canned or boring. As she states, "life is complicated enough and I really don't have to bring it into my kitchen." With Chinese, Dutch and Malaysian family influences, her food is diverse, distinct and simply salivating. Ellie shows us that we don't have to be world travelers or master chefs to make our dinner tables more eclectic.
Stacie Billis
Who: Stacie, mother of two, Brooklyn, New York
This New Yorker knows a thing or two about feeding a hungry mom (herself) while satisfying the "food whims" of her kids. What's really impressive about One Hungry Mama is the collection of baby food recipes organized by age and stage. She even co-founded a successful organic baby food company called ChowBaby. Needless to say we trust her opinion on these baby-feeding matters and applaud her philosophy on family meals: "kids change the way we cook, but they don't have to change how well we eat."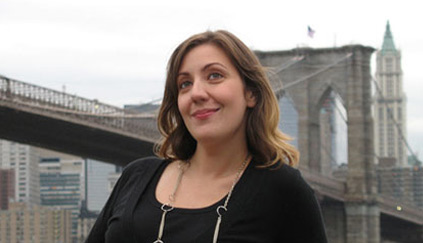 The Saucy Apron
Who: Katy K., mother of 4, Virginia
Despite worshiping chefs like Jamie Oliver, Katy describes herself as a "let's throw it in and see what happens" kind of cook. We appreciate her laid-back personality, but it's really her irreverence and sense of humor in the kitchen that keeps us coming back for more. The Saucy Apron is also well designed and easy to navigate with an "I have ____ in the fridge" search tool that helps you create weekday dinners with ingredients already in your cabinets. Katie helps us feel a little more relaxed about our quest to serve nutritious and delicious meals daily to our family.
Not Without Salt
Who: Ashley Rodriguez, mother of three, Pacific Northwest
Because she believes that "meals are meant to be savored and enjoyed; good food is simple, fresh and seasonal." And Ashley isn't all talk. With impressive credentials that include working with one of the top 10 pastry chefs in America and teaching cooking classes, it's hard not to take Ashley's culinary skills seriously. Her drool-worthy photography only confirms our confidence in her recipes like orange-scented scones and fennel-spiced lamb chops.

Marla Meridith
Who: Marla, mother of two, Southern California
Healthy, delicious, seasonal food is great. Healthy, delicious, seasonal food with top-notch photography and easy-to-follow recipes is fantastic. But all that and budget-conscious, too? That's just about as good as a food blog can get. With an easy, conversational tone, recipes that are fully and clearly explained, and pictures that serve as some serious inspiration, Marla makes you want to get into that kitchen and turn out a meal to remember. And with her shopping tips, she ensures that your meal to remember will be one that doesn't break the bank.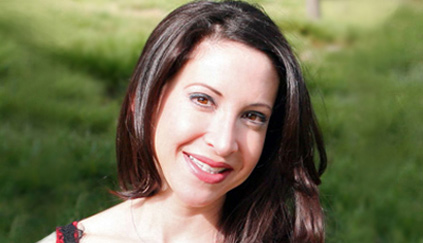 $5 Dinners
Who: Erin Chase, mother of three, Southwest Ohio
Feeding a family of five a healthy, nutritious dinner for under five dollars seems like something your grandmother might have done when a pot roast cost a quarter, but not totally realistic today. But for less than most of us spend on a latte and a cookie, Erin does just that. $5 Dinners is full of recipes, cooking tips, and, most importantly, budgeting and shopping tips, so you can do it, too. Whether you're economizing or you just like a challenge, $5 Dinners is a truly inspiring site.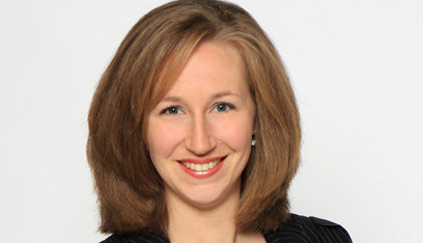 For the Love of Cooking
Who: Pam, mother of two, Portland, Oregon
Striking a balance between organic and economical, low-fat and tasty, and delicious and simple, Pam provides a broad range of dishes that anyone can make. Helpfully accompanied by pictures of all the ingredients as they should look when they're prepped and ready to go, her recipes are a godsend for the novice cook. But with her eclectic globe-spanning recipes that include wonderful meals from Asia, Italy, Greece, and Mexico, there are plenty of ideas here for the experienced home cook, too.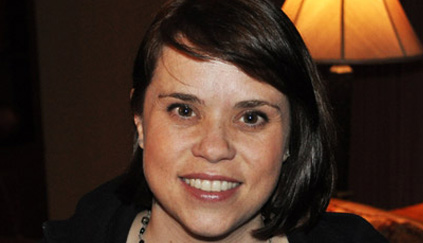 Noble Pig
Who: Cathy, mother of two, Oregon
Because there aren't many mom food bloggers who recommend wine pairings with their recipes, but since Cathy and her husband own the Noble Pig Vineyard and Winery in Oregon's Willamette Valley, it's on her mind. Her stories about wine and the wine industry make for fascinating reading, but the blog's centerpiece is Cathy's scrumptious recipe collection. You might expect a food blog by a winemaker to be a little on the highbrow side, but Cathy uses a down-to-earth style to write about an eclectic mix of food — you'll find everything from a perfect romantic dinner to a fun and easy weekday family breakfast.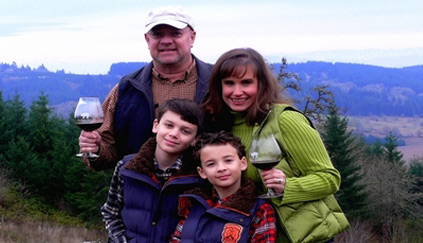 Nourished Kitchen
Who: Jenny, mother of one, Colorado
Jenny is a mother on a mission to spread the word about farm fresh foods and sustainable farming. Keeping with her philosophy that wholesome, local, sustainably-grown food is the best for your health, your community, and your environment, she's established a farmer's market in her Colorado community and created a program to provide healthy foods to low-income members. Her delicious recipes and mouth-watering photographs are proof that healthy cooking doesn't mean boring eating.

Baked Bree
Who: Bree, mother of three, Sacramento
Bree's cooking is kid-friendly with a capital K and a capital F, and she's got the pictures to prove it. While she claims to have one child "who eats everything," one "who eats most things," and one who "eats nothing," from her photographs, it sure seems like her kids love to eat (and sometimes help make) their mom's cooking. And what kid wouldn't? With kid classics like spaghetti and meatballs, surefire hits like chicken and cheese taquitos, and lots and lots of baked goods, Baked Bree places family cooking front and center.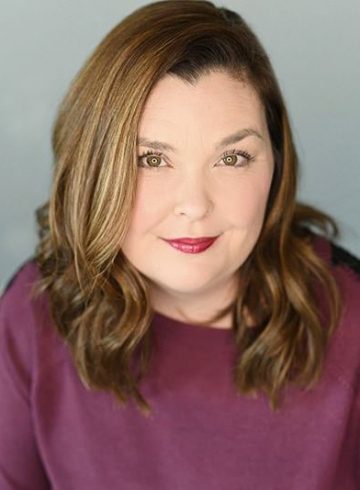 Steele House Kitchen
Who: Meredith, mother of one, Texas Hill Country
All cooking blogs should contain this much joy. Meredith knows that cooking and sitting down to eat with your family is a wonderful thing. After her daughter was born sixteen weeks early, Meredith started In Sock Monkey Slippers to keep her own memories of motherhood and recipes organized, but saw it evolve into "a place where we all can relate and bring a moment of laughter, inspiration, creativity, knowledge or just a break." Whether she's talking about her husband and daughter or her homemade baby food, that spirit always comes through.

Savory Sweet Life
Who: Alice Currah, mother of three, Seattle
Alice's philosophy for her blog is "keep it simple, approachable, yet wonderful to eat and enjoy with others." It's a philosophy that permeates her posts that are filled with gorgeous dishes, both sweet and savory. They're simple enough for a home cook to make, but beautiful enough that you'll feel like you're showing off. Her laid-back tone makes her seem like a trusted friend, and her recipes are concise and easy-to-follow, with plenty of process photos to help you along. Savory Sweet life makes fancy-looking cuisine a breeze.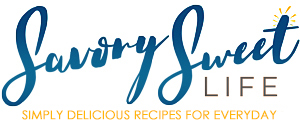 Pati's Mexican Table
Who: Pati, mother of three, Washington, D.C.
Because Mexican food is so much more than tacos and burritos, and Pati is here to show us how much more. Born and raised in a family of "accomplished cooks and food maniacs" in Mexico, Pati has a Master's in Latin American Studies and worked as a political analyst before she decided to follow her true passion — cooking. And we're so glad she did! From a sweet, spongy tres leches cake to a delicious chicken tinga, Pati showcases the breadth of Mexican cooking, and her friendly voice assures you, too can make this wonderful food.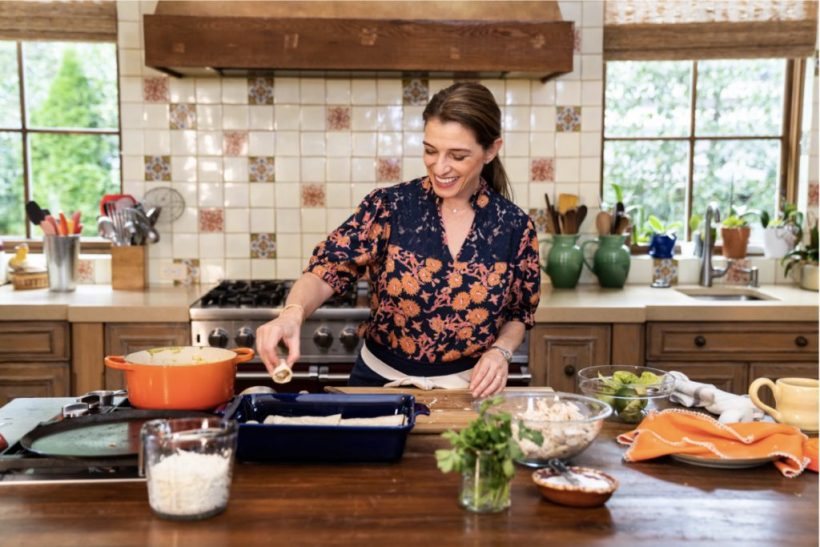 Big Red Kitchen
http://www.bigredkitchen.com
Who: Robin Sue, mother of 3, Washington, D.C.
First of all, because she actually does have a big red kitchen. Don't pretend you weren't wondering. Second, because she uses that big red kitchen to make food that feels effortlessly family-friendly. With recipes like bratwurst sliders, baked corn dogs, and spaghetti pie, picky eaters won't find much to be picky about. Practically every post conjures up an image of a family sitting down at the table and having fun. Third, because with all that food that kids will devour, she still has time for Bloody Mary bites (!) and hot buttered rum.
Devil & Egg
Who: Caroline Fennessy Campion, mother of two, Gladstone, New Jersey
Devil and Egg is the rare food blog that: 1) has fabulous food writing and photography, and 2) is funny. A former editor at Saveur, Caroline displays her editorial chops in both her prose and pictures, but what really sets her apart is her willingness to share her kitchen failures as well as her successes. When her bûche de noël fell apart and her ganache wouldn't spread, she went with it and renamed it a "rustic bûche de noël." Caroline's ability to take a step back and laugh at herself without ever over-stressing about cooking is reason enough to love Devil and Egg.